We are proud to introduce the in-class storytelling program!  
Throughout many grades and course curriculum exams, students are asked to develop a story or interpretation of a picture prompt.
Using a Trickster developed method, artists will work with classes on a picture prompt selected by you. The artist will work with students to expand this prompt into a full story using physical movement and theatrical reading. At the end of the two day program, students are equipped with another way to expand their storytelling skills.
2-Day Workshop Program 
Up to 5 classes per artist
Students K-9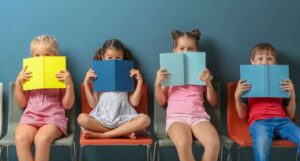 Fill out the booking form below and get started!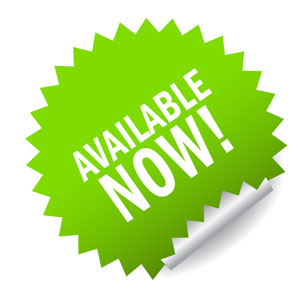 *All prices are for the two day workshop and include one artist on-site for the program.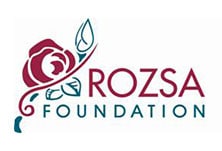 Trickster Theatre does it again! Their online storytelling workshop was a huge success for my class and a creative way to work around the COVID restrictions that prevent guests from being present in schools. Clear and engaging resources were shared with us to support the process of story creation and telling during the workshop. We have used these resources several times in Language Arts class since! Our instructor Dani was engaging, spoke clearly, and demonstrated amazing classroom management skills...from a Chromebook! The students were challenged to think about storytelling in novel ways that brought out fun and creative ideas. Thank you Dani and thank you Trickster Theatre!
- Sabrena, Parkview School, Edmonton
2020-21
If you are looking for a new, active way of getting your students to write, the residency is spectacular. It takes everyone out of their comfort zone to get them to experience the story before writing it. Fantastic! 
- Valérie, Banff Trail School, Calgary
2018-19
Our Trickster artist, Alyson, was a cheerful, encouraging individual. She ensured all students voices were heard and she was focused on her goals during the presentation.
Renee, Fort Saskatchewan School, Ft Saskatchewan
2020-21
Thank you for another great week of learning and writing! Can't wait to see what happens between now and your next visit. 
- Teacher, École Joe Clark, High River
2018-19
As the week unfolded I could see the benefits of providing the movement patterns and the time to orally rehearse before writing. 
- Teacher, Elbow Park School, Calgary
2018-19
Thank you for coming into our classroom. My students were very excited to write their own stories after these workshops.
- Teacher, Highwood School, Calgary
2020-21
My class of diverse learners enjoyed this virtual field trip on storytelling. The ability to choose the final project allows the students to choose to do the retelling orally, pictorially, or in writing. The choice was their big buy-in factor. The storyboard pages are wonderful to let students make the choice in how they present the information (pictorially, written or a mix of both!) Our facilitator was kind, funny and kept the class on task. I wholly recommend this program to anyone looking to help teach students how to expand on an idea and provide more details. I will want to do this every year!
Tara, Meyonohk School, Edmonton
2020-21
This is a wonderful resource - especially for grade 6 teachers. It is a great way to practice developing a story from a picture prompt, which is exactly what is expected of students on the Language Arts PAT.
- Sarah, Noble Central School, Noble
2020-21
This was a great way for students to collaborate as a group to create an interesting story based on the class' input. The entire class was enthusiastic about the story telling process and were very engaged during the entire process.
- Janet, Hawkwood School, Calgary
2020-21
Thank you for coming into our classroom. My students were very excited to write their own stories after these workshops.
- Jamie, Rainbow Creek Elementary School
2020-21
My Grade 4 class had so much fun letting their creativity and imagination run wild with Jenny (our artist)! The workshop process encouraged my students to practice skills such as brainstorming ideas, developing a logical sequence of events, and editing and refining ideas to create a story with a clear and seamless beginning, middle, and end. I can't wait to build these skills and strategies into my own narrative writing workshops.
- Meagan, Jennie Emery Elementary School, Coaldale
2020-21
My class loved doing this story creating with Trickster Theatre!!
- Genelle, Lee Ridge School, Edmonton
2020-21
We use picture prompts all of the time and my kids have really struggled this year to write stories about them. I think this process will allow them to think about creating stories in a new and different way!
- Teacher, Rideau Park School, Edmonton
2020-21
Trickster Theatre... you guys ROCK!!! You came to our school prior to COVID for an in-person one-week theatre experience, and it was so incredible!! Now you have come back for a virtual storytelling workshop that was engaging and entertaining! Even my weakest students were excited to get on the chromebooks and tell their version of the story that they collectively created during the workshop! This technique with the jamboard was new to me, but I am very excited to learn how to integrate that into my teaching in the future. Thanks again Trickster... and I cannot wait to have you back in my classroom again as soon as possible!  
- Lisa, Rideau Park Elementary, Edmonton
2020-21
This was a great way to get students thinking deeper about how to tell interesting stories, as well as to encourage students to work together to build a story that incorporates many ideas!
- Kelsey, Meyonohk School, Edmonton
2020-21
Alyson (our artist) was very energetic and positive. My class came away with 2 story plans and excitement to write stories!
- Lisa, Central High Sedgewick Public School, Sedgewick
2020-21
My class was engaged the whole lesson and excited to complete the storyboard. The story board made the whole process accessible to those students who are not able to write with ease- they drew and wow- did they talk about their creations- for some a first. Thank you Jennifer (Artist)!
- Oldnall, Thickwood Heights School, Fort McMurray
2020-21
The Storytelling Workshop was a wonderful experience for my Grade 3 French Immersion students! The class was engaged, eager to participate, and every student was able to contribute. Our presenter did a great job of guiding students to create a complete story as well as demonstrating and encouraging students to revise their ideas with additional details. Students will be able to draw on this experience to help them write their own stories in the future.
- Jade, École Parc Elementaire, Fort Saskatchewan
2020-21
Ben led an excellent storytelling workshop. He listened to student voices and incorporated all of their ideas into one cohesive story. He redirected and guided students to tell the story on their terms and captured their stories beautifully. It was a great experience for the students and I highly recommend it.
- Jennifer, Cambrian Heights School, Calgary
2020-21
This was such a surprising and insightful way to get students to think so much deeper about story creation. I loved the step-by-step processes (idea shelf, central problem, the question cube, and putting the story in order) and how detailed they were. It helped the kids to reflect more profoundly on the ways they can improve their storytelling. The kids really enjoyed the one on one oral storytelling too. This whole process will be the method I use from now on.
Ben was an amazing facilitator as well; he was engaging, funny, knowledgeable, and was great with my students. Thank you!
- Spencer, École Parc Élémentaire, Fort Saskatchewan
2020-21
What an amazing program; I'm definitely going to continue using this format of storytelling with my students!
- Pei Yun, Brentwood School, Calgary
2020-21
This was an amazing experience for my students who have been online all year. The presenter did a fantastic job gaining their attention, and created a safe space where everyones answers were valid! All my students were engaged, including those who are sometimes shy with guest teachers!
- Michelle, Brentwood School, Calgary
2020-21
It was wonderful to have my students create again with Trickster. We learn so much by stepping back and watching our students engage and create. The activities are very student-led and students really feel ownership of the final project. Liam was engaging and energetic and yet, clearly focussed on timelines to create a finished group plan in a given time.
- Melanie, Caernarvon School, Edmonton
2020-21
Students were engaged in this unique online, storytelling experience! The photo prompt allowed their ideas to flow, and the set up of the lesson allowed them to collaborate to create a strong beginning, middle and end.
- Mandie, SouthPoint School, Fort Saskatchewan
2020-21
The story-telling workshop was an interesting and different way to engage my students in brainstorming. The use of the jamboard was effective in pulling out important events and details. My students really enjoyed this experience and many wrote longer and more detailed stories as a result.
- Elizabeth, C.P. Blakely School, Sylvan Lake
2020-21
The Trickster Writing session with Sean was so great! Sean's enthusiasm and genuine attitude was something the students responded to, even through the technology! The students produced a creative and compelling story within an hour with a concrete beginning, middle, and end that they were proud of. Highly recommend!
- Janessa, Eastbrook School, Brooks
2020-21
Storytelling with Trickster was beyond my expectations! Our leader engaged the students in storytelling with a focus on organization in a way that was new and exciting. Students worked collaboratively to generate ideas and answer a pivotal question that developed the story. Even weeks after the 1st session, students remembered the storyline they created AND specific details of the story! Thank you so much for this wonderful opportunity!
- Shawna, Dr. Roberta Bondar School, Calgary
2020-21
The workshop was enjoyable for both my students and I. My students were inspired to add details to a story and, even though they worked on the base ideas together as a class, each student was able to add their own spin to the story. The movement breaks and games made the experience fun for students. Many of my students were so engaged they couldn't wait to share their ideas and to write their stories down when the workshop session finished.
- Carole, Rosary School, Manning
2020-21
Our students are all online and come from Beaumont, Leduc, New Sarepta, Calmar, Thorsby, Devon.
This was a highly engaging presentation and gave so many useful ideas to add to a teacher's writing toolbox!
- Erin & Kelly, Blackgold Distance Learning School
2020-21
My students are such a creative bunch, and this storytelling workshop really challenged them to compromise, work together, and be flexible to create a class story. The process is so natural yet structured. The students responded well to the guiding questions, movement patterns and pace of the workshop.
- Cherlyn, Centennial School, Edmonton
2020-21
Even I was taking down notes on the process the whole time! It's such a creative way to approach picture prompts. I've never seen more imaginative and complex ideas in any of my classes.
- Kathleen, Thorncliffe School, Edmonton
2020-21
This program was amazing for me and my students. I highly recommend it for any teacher, but especially if you are preparing for the grade 6 PAT's. This is a must for those teachers!
- Megan, Scott Robertson School, Edmonton
2020-21
What a wonderful experience to have virtual storytelling workshops in our online classroom! This was a great way for students to experience brainstorming in a new way, and helped many students plan and organize their writing well. Thank you!
- Sarah, Duggan School, Edmonton
2020-21
Trickster Theatre Storytelling sessions were amazing! The students came up with such creative ideas and stories all from one picture prompt. I will absolutely use this method in my teaching practice for years to come.
- Megan, St. John Bosco Catholic School, Grande Prairie
2020-21
This was an excellent opportunity for our students. We were stepped through the storytelling process in a fun and engaging way that made the learning accessible for all students. I would for sure have this program again to help work students through the storytelling process.
- Jessica, Black Gold Distance Learning School, Leduc
2020-21
The experience was wonderful. It was great to see the process of the workshop in action through direct modelling of each step and then to hear the students creative ideas being heard and used in the story. There were so many great take aways - some that I wrote down were the 'beyond the picture' idea, a moment of time, looking at the question to solve focus and 2 in 1 storytelling. My students volunteered to take part and participate and were happy to be part of it. This is a useful experience for our students in the creative writing process and story development for language arts. Plus it was wonderful to have that birds eye view of the students in the setting and working through it.
- Angela, Youngstown School, Edmonton
2020-21
My students had an amazing time collaborating with each other and the Trickster Theatre artist to create two very unique and hilarious stories! I was amazed at their creativity and ability to come up with such detailed ideas on the spot. Would definitely do it again!
- Sarah, Westgate School, Calgary
2020-21
Thank you for providing this Writers Workshop. My grade 3/4 students had a fantastic experience. Our instructor, Madelaine Knight, was energetic, upbeat and very positive. The sessions that we attended provided a welcome change of pace for our online learning. Madelaine encouraged the students to share their ideas and she knew when it was time for a movement break. She inspired some reluctant writers to complete the story that we had brainstormed as a group, without it having been assigned. Thank you for a great experience!
- Jennifer, Midnapore School, Calgary
2020-21
I would like to take a moment to express my sincere appreciation for the opportunity to grow as an educator over the last week. We had the loveliest Trickster Theatre artist join our classroom for two inspiring sessions. My students were engaged, enthusiastic, and thoroughly enjoyed the experience. I learned how to bring a picture prompt alive and how to guide my students through the plot of a shared writing task.
Our artists was exceptional throughout my time spent learning from her. She has a wonderful tone with students, drew them in when they were slightly off track and kept them in the palms of her hands. The movement breaks she embedded in the schedule meant my students were able to focus on each task. When a problem arose, she was professional, patient, and calm. I think Trickster Theatre is lucky to have such a person on its team.
Thank you very much for reaching out to CBE schools and staff. Our classroom greatly benefited from the experience.
- Michelle, Sunalta School, Calgary
2020-21
We absolutely LOVED our storytelling workshops with Alexa and Taylor! They were engaging, creative and so much fun! I hope to be able to do these workshops with my students every year. Thank you so much!
- Mikayla, École Champs Valee, Beaumont/Leduc
2020-21
This was a fun and engaging story-writing activity for my class as we were learning online. The process is creative and would be something I would like to try again.
- Andrea, Dr. Roberta Bondar School, Calgary
2020-21
For grade 4 Distance Learning this was a breath of fresh air for my students. The majority of my class was actively engaged and excited to be involved in the story planning process. The ideas that came from the planning process were wonderful and produced more content than what has been given on various other writing assignments. I would highly recommend this session to be done with your class! Especially with Narrative and Storytelling writing!
- Keanna, 4K Distance Learning, Leduc
2020-21
Storytelling with Trickster Theatre was fun and engaging. Such a great step by step process to help my students develop a story. Using a picture prompt and then gradually adding ideas, a problem and resolution and details as a group was super successful! Thanks so much, especially to our very patient artist leader, Alecia!
- Kim, Wildwood School, Calgary
2020-21
It was an excellent experience for myself and my students. The leadership from Trickster was solid and left enough changeable that students could make their stories their own! My kids were excited to come each day and it was even easier online! Would love to use it with my story writing unit!
- Gail, Greenview School, Edmonton
2020-21
Trickster Theatre is a must-have experience for your students - to get them past their writing block, to engage in a story writing process that helps capture creativity in a story format. Trickster takes the disengaged student and energizes them into a world of writing possibilities!
- Tom, Caernarvon School, Edmontong
2020-21
Trickster Theatre did a great job of showing my class how to plan a story in a different way. The physical part of acting it out helped to show what to do if they experience writer's block, and they loved it. I would definitely use the graphic organizer with my class as an alternative way to plan a story. It was a very worthwhile experience!
- Amanda, St. Marguertie School, Spruce Grove
2020-21
Our experience with the story writing workshop left us engaged and eager to write stories! We had fun, laughed and shared a creative journey as a class to tell a story. Recommend this experience to bring excitement and creativity into your students writing.
- April, Harry Balfour School, Grande Prairie
2020-21
One of the best experiences for my class all year! I would definitely do it again and highly recommend it! The storyteller was FANTASTIC!
- James, École Agnes Davidson, Lethbridge
2020-21
Our students have experienced Trickster Theatre's writing workshops and thoroughly enjoyed the learning experience and results. They appreciated how engaging the sessions were and the opportunities provided that encouraged and supported student voice, choice and ownership. Trickster Theatre's writing workshops focused on the writing process and beautifully aligned with the approach to writing being utilized in the classroom. The quality of the written pieces the students created through the workshop were excellent and they gained a greater and more in depth understanding and appreciation of the writing process as a result of their involvement in the workshop and the approach and activities participated in. The teacher involved had the highest praise for the workshop and considered it to be very worthwhile professional learning.
- Teacher, Talmud Torah School, Edmonton
2020-21
Dig Deeper Into the Trickster Storytelling Process