Co-create a performance with professional artists based on your choice of theme.
In this current season we are doing virtual video story based residencies as well as virtual classroom level theatre based residencies (no big show at the end). We are also doing in-school video story based residencies where possible.  
For 2021-22 we expect to offering our standard in-school theatre residency format with shows in the gym, as well as in-school video residencies and virtual theatre and video residencies.
We will be supporting schools applying to the AFA April 1 deadline for either in-school video residencies or in-school theatre based residencies. All applications will also include a Plan B virtual format in case Covid is still a factor.
What happens in a Theatre Residency?
We discover the show through a very simple group improv process. Our Tricksters begin by creating movement patterns with your students, the actors. Then we build the context around these patterns, developing the story and the dialogue.
Fundamental to the Trickster Process is our use of everyday items as props. Our actors improvise with plungers, bins, bamboo poles, pool noodles, scarves, and other everyday objects. On top of this, we bring the spectacle of our signature blacklight and shadow screen styles for traditional performances and green screen for video performances.
Our Team…
Includes 2-10 professional artists
Works with up to 600 actors
Accommodates grades K-12
We'll Provide…
Traditional residencies:
Professional lighting, sound, & curtains
Costumes for all students
Hundreds of multi-purpose props
1-2 public performances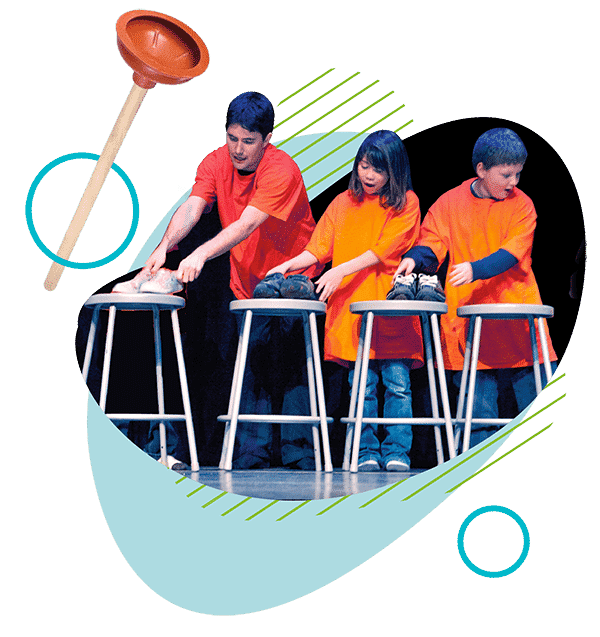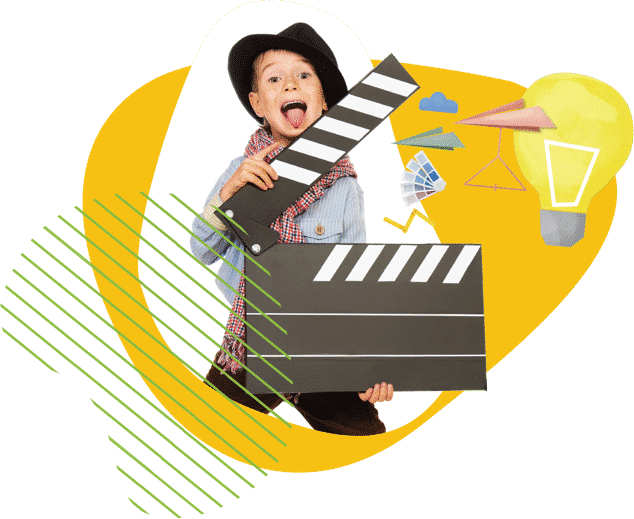 What happens in a Video Residency?
The biggest difference in this residency is that the style of creation moves from Theatre to Video.  We will be creating a separate video with each class and we'll edit all of the class pieces into a school video that can be shared online with a password.
We'll be using Green Screens so that we can place students anywhere!
These Video based Residencies may in some cases be able to be held over a multi-week period so that fewer artists are in the school.
Our Team…
Includes 2-10 professional artists
Works with up to 600 students
Accommodates grades K-12
We'll Provide…
Professional lighting & video equipment
Multiple green screens – l

arge and small 

A large library of  background images and music

All artists have full camera rigs with lights and microphones

Videos edited with visual overlays and fun elements
Available in 2 Formats
1. Theatre based stories in which the whole classroom is the stage and we co-create an original performance together. 
2. Video based Stories where we co-create a video together. 
In both of these formats the artists will not be physically in the school at all. Artists will work with students over Zoom. 
These residencies will typically have a longer time frame (2-4 weeks)
Trickster Artists are still responsible for all aspects of the residency.
Our Team…
Includes 1-5 professional artists
Works with any size school
Accommodates grades K-12
Residency can happen over multiple weeks with different classes each week
We'll Provide…
Artists to direct the performance or video via Google Meets or Zoom
Video equipment as needed will be delivered to the school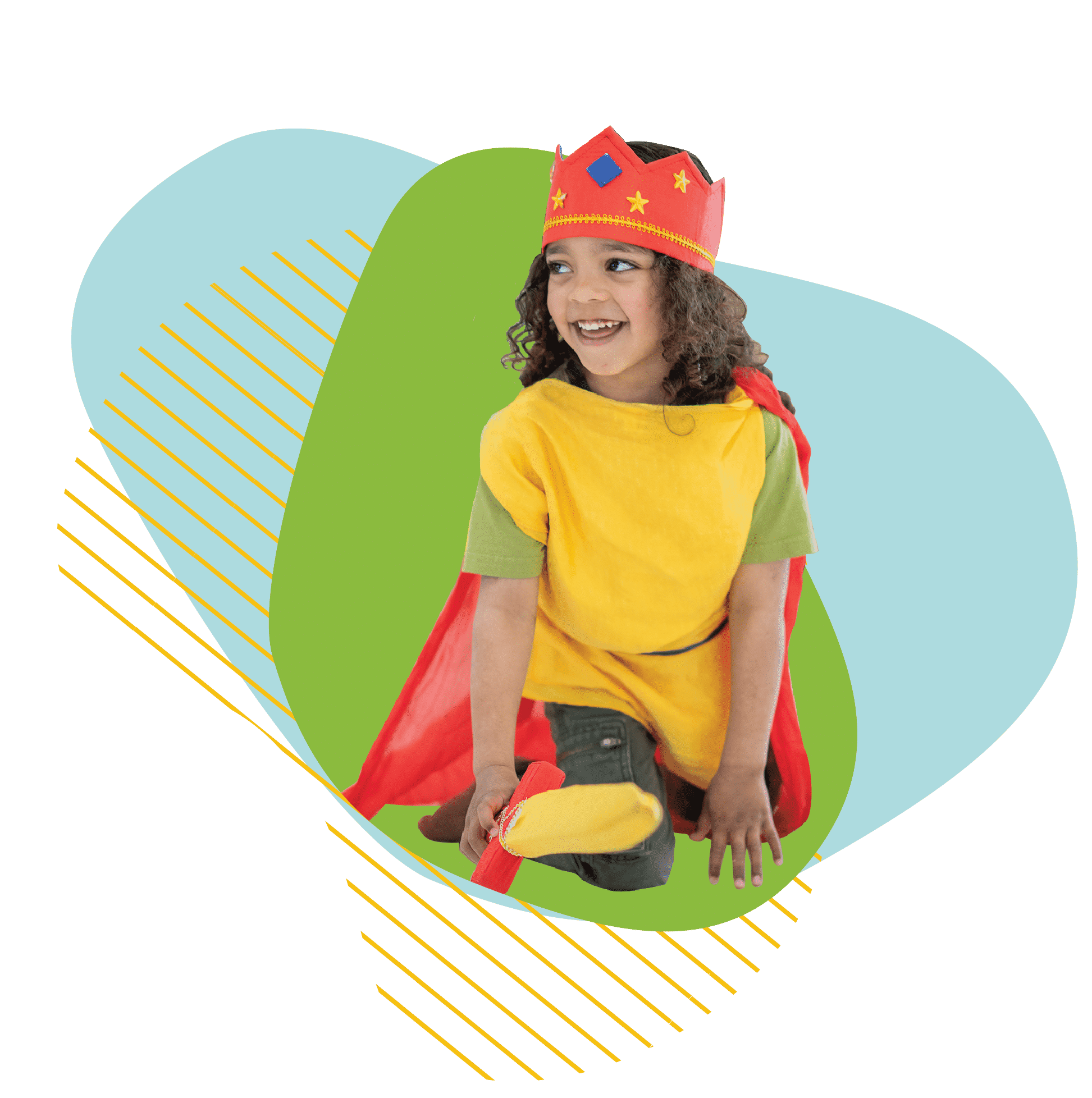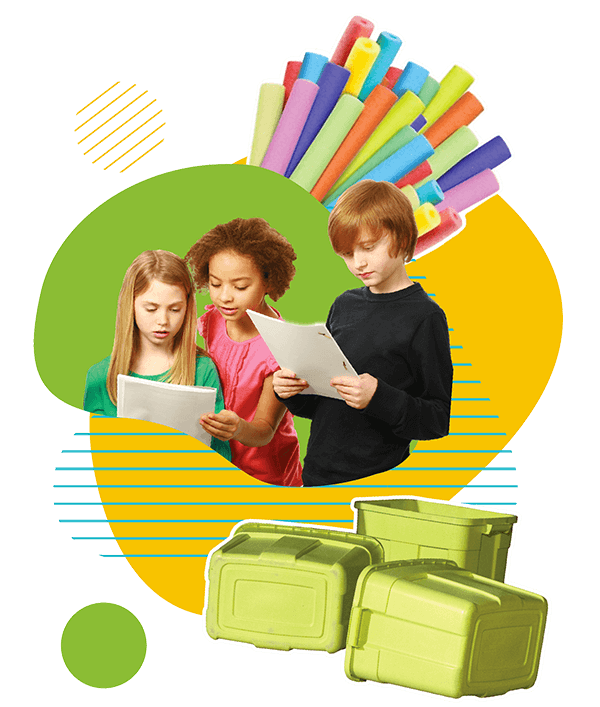 Every student will…
Learn about and explore the chosen theme
Learn to write better stories
Spend about 90 minutes every day working with a professional artist
Have full involvement in the process
Gain confidence in themselves and their talents
Perform in the show/video
Focusing your residency on a specific theme makes it cohesive. Each class will create pieces of the performance that focus on topics within your greater theme. The theme can be anything you want, but here are a few common themes for your consideration.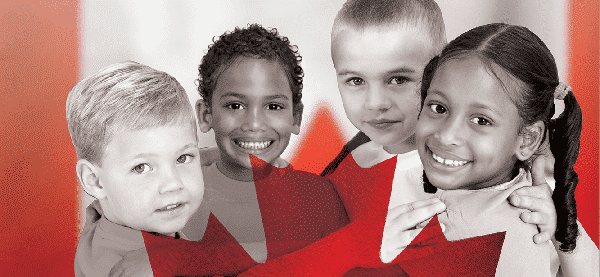 Explore what it means to be Canadian. Students can present stories about the history of Canada, the landscape, the people, and the future of our country.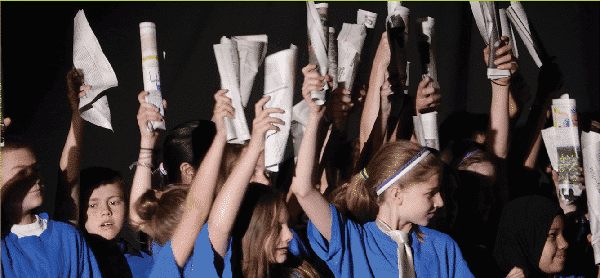 Drawing inspiration from The Leader in Me principles, this theme explores the leadership values that inspire our youth, helping students determine the steps towards their own success.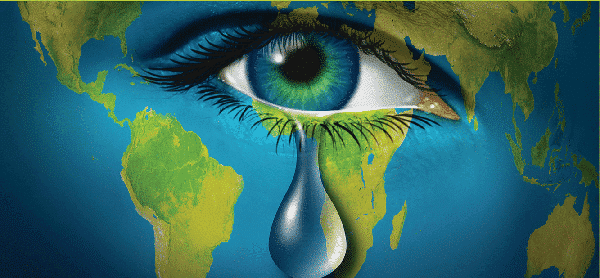 Act out global issues and learn more about the world. Extend your learning with the Kids Go Global website where we provide resources to run school projects & share student work.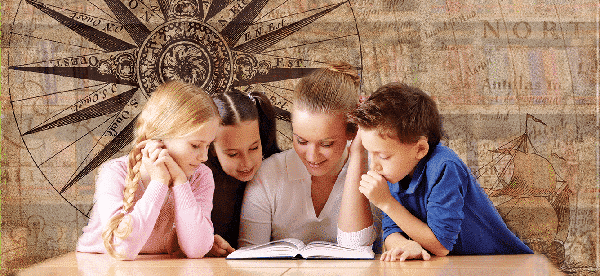 Explore the history of your community, unearth stories about the past, celebrate your local heroes, and imagine what the future looks like in your community.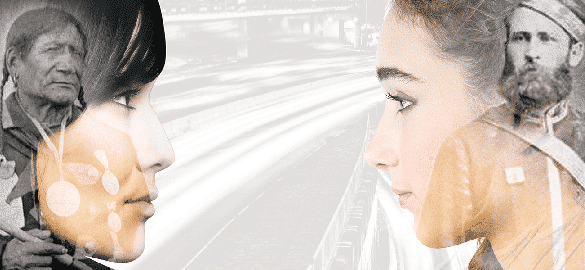 Reconciliation is an important topic in Canada. Explore the strengths of different worldviews as we find the balance between
two worlds.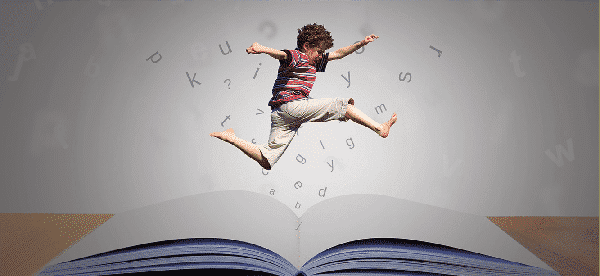 Each class will create a theatre piece based on a literary genre, including  Science Fiction, Fables, Documentary, Detective Novels, Poetry, Historical Fiction, and more.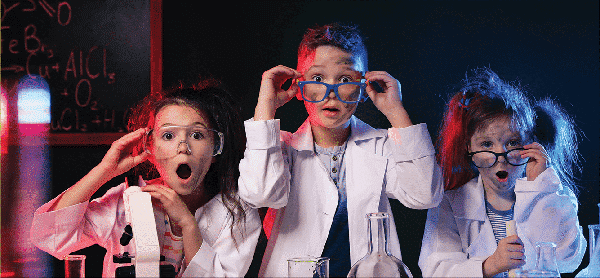 Explore the science curriculum by acting it out. We can create a physical understanding of any topic such as plant growth, flight, magnetism, and more.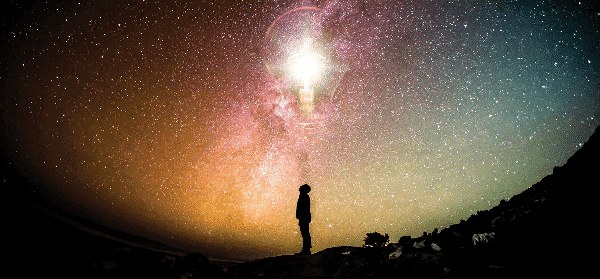 We can create a show based on whatever you can imagine! Dare to dream – what ideas 
do you want to 
explore together.
Set up a meeting to discuss options.
Choose a theme for your residency.
We'll help put together your grant application.
In this meeting we can discuss available dates, costs, AFA grants, possible themes and any other questions you might have.  If you decide to book, we can start that process too. Book a meeting using the calendar below, email or call us at
(403)288-9393.
**Please book ASAP so we can help you write your AFA grant application. **
AFA Grant deadline is April 1st.
Get Questions Answered every Friday at 1 pm 
50% or 75% Funding possible

Artists & Education Grant
The Alberta Foundation for the Arts (AFA) provides residency program funding assistance directly to Alberta schools. The annual application deadline is April 1, which may provide funding for projects in the following school year.
The patience of the staff, enthusiasm, patience, flexibility make these performers, program and final performance exceptional. I can see everyone really puts their hearts into making it the best for children and staff. My kids left wanting MORE from Trickster!!!! 
- Michele Meijer, Waverly Elementary School, Edmonton 2019-20
Trickster helped our students come alive in physical theatre and showed them another way to learn. Students were enthusiastic, creative, took risks and looked invincible on stage. Students have created memories that will stay with them for many years to come.
- Barb Davis, Waverly Elementary School, Edmonton 2019-20
Trickster Theatre was a special experience for our staff, students and community. Our students were fully engaged and empowered to bring their ideas to life. Trickster was able to help create memories that will last a lifetime!
- Brian Pedersen, École Danserau Meadows, Beaumont 2019-20
From start to finish the trickster staff and artists made the residency process easy and enjoyable. The residency week was one of those peak moments in life that the students will always remember.
- Karina Miller, Mannville School, Mannville 2018-19
If you ever have the opportunity to have Trickster take over your school for a week do not turn it down! This non-stop, fun filled residency will have students learning in a whole new way. Some students that are struggling with personal trials were able to bond with their classmates and forget their troubles for a little while they were learning and that was the most beautiful thing to see.
- Jenn Thompson, St John Paul II Catholic School, Grande Prairie 2018-19
If you are looking to enhance your connection with your community, Tricksters is your key. What about staff collaboration and energizing students? Tricksters ties the performance philosophy into every day of the residency. Students learn about physical theatre, themselves, and their teacher. The teacher learns about how students can shine when offered a different learning approach. Teachers learn about their peers and develop a shared knowledge of the theme. It can be inspiring. Take the chance. Check out Tricksters!
- G.LaCoste A.B.Daley School, Nanton, AB 2018-19
Trickster Theater interacted with every student in our school. The week was a great experience for our students. The final show was outstanding; and the students were glowing with pride!
- Penny Messom - Greentree Elementary, Drumheller 2018-19
I like the fact that the Residency Tricksters allow the students to play a big role in creating this moment. It was about the students. They created the play and acted the play. It allowed the students to show their hidden talents.
- Yvette, Rainbow Lake School, Rainbow Lake 2018-19
Students thoroughly enjoyed the week. It was amazing to see what students could do with a simple idea. Students creativity and strengths came through in their performances and their confidence in their storytelling abilities grew over the week.
- Dara Taylor, St Catherine School, Grande Prairie 2018-19