Trickster Theatre is a not-for-profit organization based out of Calgary, Alberta. We create fun, engaging and effective learning through physical theatre. 
Our journey began in the early 80's when our founders, David and Sheryl Chantler, hit the road to bring a theatre show to schools and festivals across the country. Audiences adored the shows because of their fun, improvisational nature and audience interaction! 
Since that time, we have developed our unique Artist-in-Schools Residency Program. Over the years, we gathered artists to our ranks with different backgrounds and training in a variety of performance styles such as clowning, physical theatre, improv, and dance. As a result of our combined experiences, the company has gained strength and vibrancy. The name Trickster Theatre reflects our clown roots and the fun and innovative process that we have formed over the years. We continue to add new theatre styles and techniques every year.
The company currently has 2 companies touring the province (both live and virtual this season). In the past 30 years we have done more than 1000 week-long residencies.  We have done them in more than 75% of all the communities in Alberta, including over 100 residencies in Indigenous communities. More than 250,000 Albertans of all ages have spent a week creating theatre with Trickster. The company is the largest provider of Artist in School Residencies in Alberta. 
The company is also focused on the creation of theatre based tools for learning, especially in the areas of Science, Storytelling, and Global Issues and we have been involved in Educational Research with the U of C and the Rozsa Foundation. We are proud to have played a significant role in the development of the Arts in Education sector in Alberta.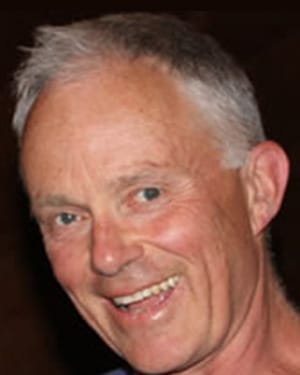 DAVID CHANTLER
Producing Director
David founded Trickster in 1980. Trained in clowning with Tom Cox in Canada, in clowning and mime with Sigfrido Aguilar at the Estudio Busqueda de Pantomima in Mexico, in theatre and actor training with Richard Fowler at the Odin Theatre in Denmark, and improv and movement with David Schein at the Mangrove Studios in San Francisco. David is the recipient of the 2017 Rozsa Award for Excellence in Arts Management, as well as co-recipient of the 2017 Betty Mitchell Award for Outstanding Contribution to Theatre for Young Audiences.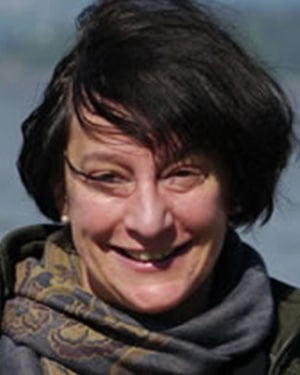 Sheryl Chantler
FOUNDER IN RESIDENCE
Sheryl has been with the company since 1982 and has a dance degree from Scripps College in California. She has trained with Alvin Ailey and Martha Graham in New York, with Richard Fowler at the Odin Theatre in Denmark, and with Whoopi Goldberg in San Francisco. Sheryl is the originator of our version of many of the big physical theatre styles that are so popular with schools – like Black Light and Shadow Theatre. Sheryl is the co-recipient of the 2017 Betty Mitchell Award for Outstanding Contribution to Theatre for Young Audiences.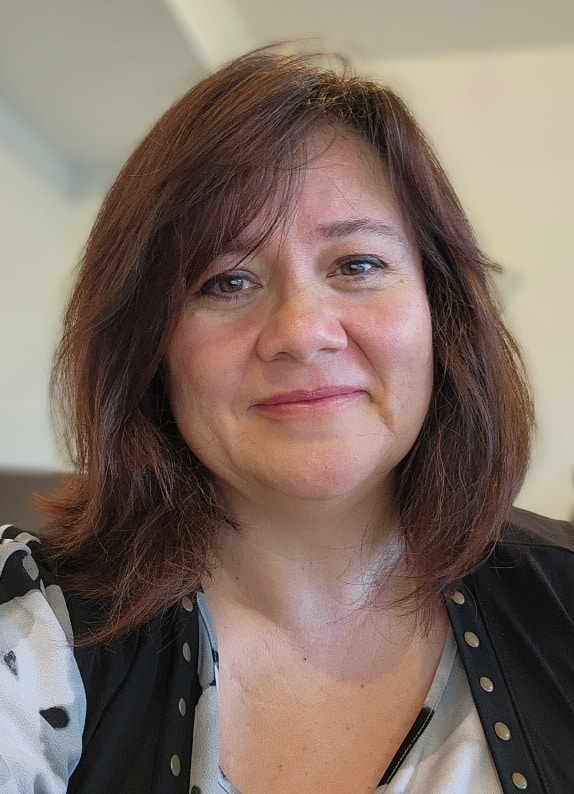 Michelle Kaufmann
SALES & MARKETING MANAGER
Michelle spent over 25 years in many different business sectors honing her customer service expertise and systems management experience. While running her own award-winning film production company, she moved from the systems side of things to working with customers on their marketing plans and helping tell their story. These skills have transitioned to a solid understanding of a customer's needs and how to make them a reality. Michelle also has experience as a writer, director, camera operator and editor.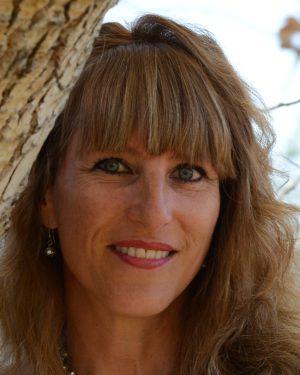 DAunia DEl Ben
RESIDENCY PROGRAM MANAGER
Daunia has her MFA in Drama from University of Alberta. She specialized in Physical Theatre and especially Commedia Dell'Arte and Clowning. 
After her MFA, Daunia worked in Cochrane as an Arts and Culture Manager Consultant where she organized theatre seasons, theatre summer camps and arts events/cultural festivals.
Daunia worked in France and Italy for 10 years in Corporate Theatre acting, directing and producing customized plays. She won several awards as best Director and best Actor. She has also has written and produced over 20 plays.
Daunia loves working with children creating stories and choreography to spark their imagination and trigger their potential.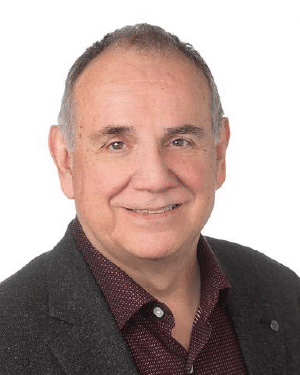 FRAN MUNOZ
VIVIA DIGITAL FILMS
Having over 40 years of technical, management and executive experience in the information technology industry prior to becoming a filmmaker, Fran brings an interesting perspective on storytelling in the field of digital imaging and video production. Fran is a co-founder of Vivia Digital Films, a video production company serving Southern Alberta producing corporate promotional films, documentaries, and short narrative films. With over 10 years as a filmmaker on hundreds of projects, Fran is experienced in all aspects of production; from script development and production planning, to directing and principal photography, through to post-production editing, audio processing, colour grading, VFX compositing, final finishing and delivery. He has conducted workshops and presented to professional associations, sharing his in-depth understanding and experience in every facet of film production.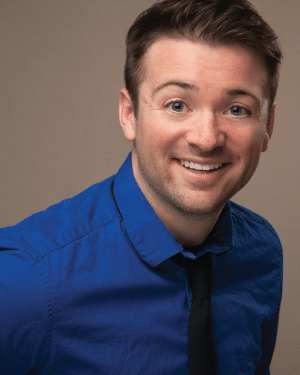 JEREMY MASON
PLAYWRIGHT & PRODUCER
Jeremy is a playwright, director and arts administrator who has produced over 50 productions, as General Manager and Artistic Director of New West Theatre and most recently as Producer at Ghost River Theatre. He is an award-winning playwright and has had his plays produced by professional, semi-professional, and educational organizations. His plays have been seen across western Canada as well as Santiago, Chile and Abu Dhabi, UAE. Jeremy's play Front Line was workshopped as part of Lunchbox Theatre's 2014 Suncor Stage One Festival and Ty Rex: King of Third Grade was a co-winner of the inaugural StoryBook Theatre National TYA Playwriting Competition in 2016. Jeremy served on the board of Theatre Alberta from 2012-2016, including 3 years as President. Currently Jeremy is the Director of Operations and Strategy for Kidoodle.TV, a kids-focused streaming service.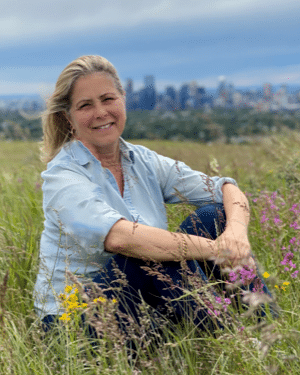 JULIE BARTON
FINE ARTS TEACHER – CBE
Julie Barton's passion for art, artists and art making can be traced back to the early 80's where she worked as an intern in Soho, NYC, where she spent significant time supporting artists, curating, and trying to make sense of performance art as it emerged. As a Learning Leader in education, she specializes in teaching art and humanities. Prior to this she was the Fine Arts Specialist, Off Campus and the Fine and Performing Arts Specialist for Calgary Board of Education where she co-created learning opportunities for students, professional development for teachers and prototyped arts education with a number of arts organizations throughout the city. She represented the 'arts' on the Alberta Education's Curriculum Rewrite team. She has led, consulted with and served on a number of arts advisories, boards, task forces and committees to imagine, create possibilities and grow the arts. She believes we learn best when we can construct and share our knowledge learning in, through and about the arts.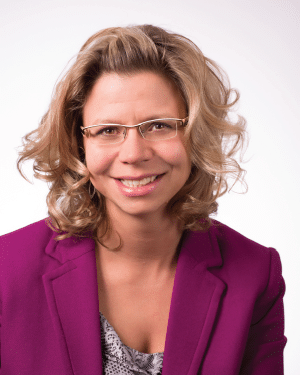 MICHELLE VERBURG
ON-LINE LEARNING CONSULTANT
A people development and organizational effectiveness practitioner, Michelle has a decade of experience working in the leadership and professional development field. She holds a Masters degree in Learning and Technology from Royal Road University, as well as a Human Resources Management Certificate from the University of Calgary. Michelle's passion is to co-create meaningful, results oriented, learning solutions for leaders and professionals. She recognizes how effective teams and efficient processes (infrastructure) are vital to ensure the successful execution, and sustainment, of learning and development strategies. From Michelle's perspective, the purpose of learning is to grow and that creative learning-design fosters human engagement, growth, and connection. She values designing creative, practical, beautiful learning that cultivate the capacity in others.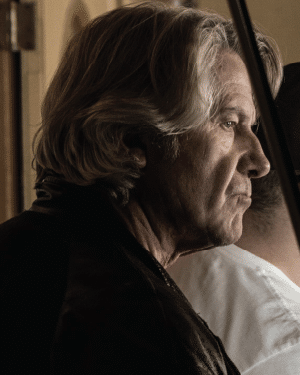 MURRAY ORD
ALBERTA FILM ENTERTAINMENT INC
Murray's career in film, television and entertainment spans over 35 + years in every aspect of the Industry including acting, production, directing, co-producing, development and financing. From 1996 to 2001, Murray was President of The Alberta Film Commission. He was a partner in Alberta Film Entertainment, where his co-producing credits include Brokeback Mountain for Focus Features, The Assassination of Jesse James by the Coward Robert Ford for Warner Bros., The Ron Clark Story for Hallmark, Santa Baby l & ll for ABC Family and The 19th Wife for Sony Television. Murray is a member of The Director's Guild of Canada (DGC), The Association of Canadian Television & Radio Artists (ACTRA) and a recently retired Director on The Board of The Calgary International Film Festival (CIFF). Murray was the 2013 Recipient of 'The David Billington Award' for his incomparable dedication and contribution to the growth & sustainability of Alberta's Film & Television Industry.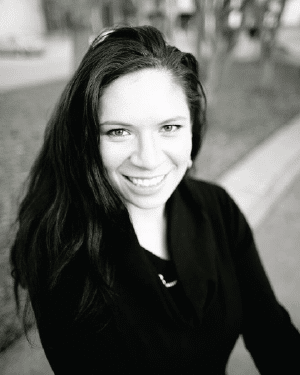 SHALOME HOPE
INDIGENOUS CONSULTANT
Shalome Hope, Cree, Thunderchild FN, uses she/her pronouns, is an artist, Metis cultural dancer/performer, a mother, de-colonizationist, Indigenous language advocate, mobilizer for Indigenous Midwifery, and anti-racism activist. Alongside educational and consulting work, Shalome's work in film began in 2009, locally, and currently works internationally to tell and retell stories through the arts. 2018 marks Shalome's theatre debut and inception into Trickster Theatre Company. Other work includes modelling at Otahpiaaki; Indigenous Fashion Week, Metis Jigging workshops/performances, and curriculum design at Mount Royal University. Things to look forward to include co-instructing an Indigenization/right-relations course at MRU and most importantly, raising her children to be happy, healthy, strong and conquering.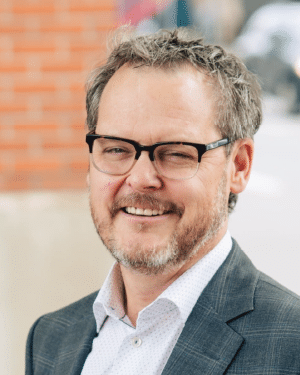 VINCENT DUCKWORTH
VITREO GROUP
Vincent is a leading voice in the nonprofit sector. He is chief marketing officer and a founding partner with ViTreo Group. Vincent is Canada's leading authority on philanthropic naming. He has a mechanical engineering degree from the University of Alberta and is a Certified Fund Raising Executive (CFRE). Vincent curates a widely read weekly recap of important sector news and he is also the host of ViTreo's Braintrust Philanthropy podcast, now in its fourth season. Vincent and his wife, Christine, have three children, Jack, Ethan and Allison.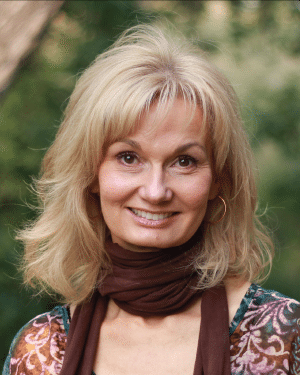 WILLOW BRÔCKE
BRÔCKE AND ASSOCIATES
Willow Brôcke is the President of Brôcke & Associates Psychological Consulting. She also works with the University of Calgary, Haskayne School of Business, in the role of Adjunct Faculty teaching leadership and teamwork skills in multiple faculties and programs, including the Cumming School of Medicine, the Master of Business Administration and Executive Education and Rosza Art's Management Program. Ms. Brôcke holds a Master of Educational Psychology from the University of Victoria, is a Certified Practitioner through the International Association of Public Participation, and a Fully Certified EMDR Practitioner through EMDRIA. Ms. Brôcke has been the recipient of a Research Grant from the Arnold Gold Foundation for Humanitarianism in Healthcare, and the Alberta Mental Health Award for Practice Innovation.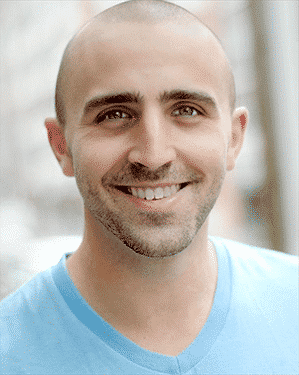 BRENNAN CAMPBELL
Brennan is a theatre and dance artist from Edmonton. He is a graduate of the Grant MacEwan Theatre Arts program and Zen Zen Zo Physical Theatre's internship program (Brisbane, Australia). He has been involved in more than eighty productions on four different continents. Previous work includes writing and directing all ofSmartyPantz Entertainment's live Escape Room experiences (Vancouver, Edmonton, Calgary), assistant directing Pericles for Bard On The Beach (Vancouver), performing with the legendary Butoh dance groupDairakudakan (Tokyo), touring his original plays to nearly every Fringe Festival in Canada, pretending to be a giant moth at Chester Zoo (UK), and playing the corpse of Toby in Lucifer Season 2, Episode 16.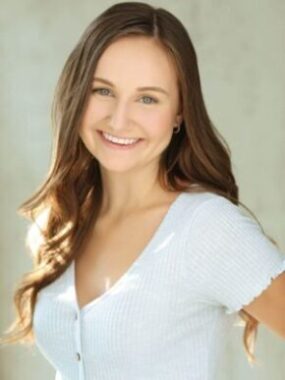 BRIDGETTE BOYKO
Bridgette Boyko is an actress, singer, dancer, and teacher dedicated to the art of storytelling. She graduated from Vancouver Film School's Acting for Film & Television program as Valedictorian in 2021. Not only does Bridgette's education aid in her performances, but so does her drive for fun and imagination which allows her inner-child to shine through and creates positive experiences for all. Bridgette has experience working with Puddle of Mud Productions, The Edmonton International Fringe Festival, and Glass Slipper Entertainment (just to name a few!). Her heart keeps her onstage but she continues to expand her range. Bridgette is known for her vibrant personality, dedication, and her ability to spread a little magic wherever she goes.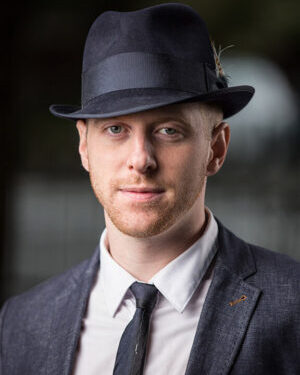 ERIC REGIMBALD
Eric is skilled in many areas and has had success as an Actor, Producer, Director and Writer in many plays and shows throughout his career. Eric has starred in countless stage shows such as: Uncle Vanya, Cyrano de Bergerac, Frankenstein, Noises off, and Adam Rapp's Blackbird which he also produced. Eric has garnered success as an actor and voice over artist in countless: TV/ Web commercials, radio dramas, film and theatre for over 22 Years, with no signs of slowing down. Academy of Dramatic Arts (VADA). He is most honoured, privileged and  passionate about lending his Experience and Knowledge of the craft to Trickster Theatre, and empowering youth in Alberta schools to tell stories via the magic of the theatre!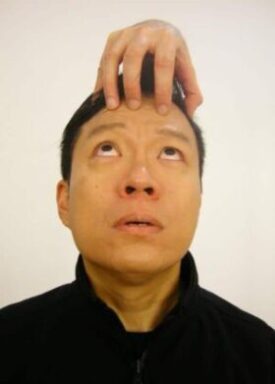 GARY CHAN
Gary comes to us with a Bachelor of Arts(honors) in Social Work and a Master of Arts in Guidance & Counselling, and is also an experienced performer. Gary is an awarded magician in Hong Kong.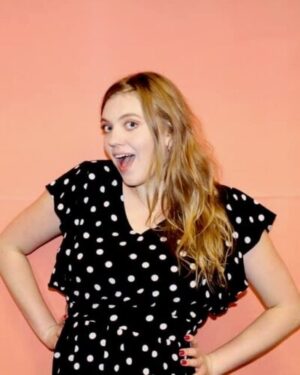 HANNAH STOBBE
Hannah Stobbe (she/her) is a Calgary-based theatre artist and graduate from the University of Lethbridge where she received her Bachelor of Fine Arts in Dramatic Arts Performance. She is a performer, director, devisor, stilt walker, and avid crafter. Hannah is an alumni of Calgary Young People's Theatre. These days, Hannah can be found working as a Standardized Patient for the University of Calgary's Cumming School of Medicine, managing social media for The Shakespeare Company, and making magic across Alberta with Trickster Theatre.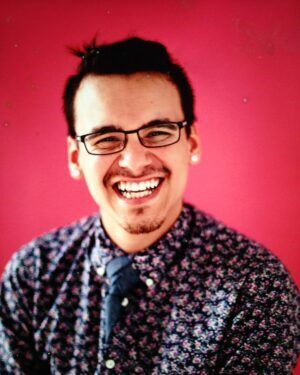 JENOVA CALIXTO
Jenova is a jack-of-all-trades currently risiding in Calgary, Alberta. Jenova spends his time traditional hoop dancing, acting, writing, and volunteering with at-risk youth and indigenous services across Calgary. Currently he is working on content creation online and planning a hoop dance class for indigenious youth in Calgary. Jenova has a history of motivational/public speaking for a variety of non-profit events. With experience as the community & family liason for Piitoayis Family School, a CBE school which teaches the Alberta Education Program through diversity of First Nations, Métis and Inuit perspectives and experiences. Credits include: Family (2015), Indian Giver (2016)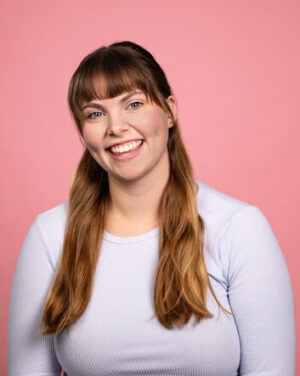 MACKENZIE SUTTON
Mackenzie Sutton (she/her) is an actor who lives and works on Treaty 7 territory, Mohkinstsis (Calgary). Mackenzie is a graduate of the BFA Acting conservatory at the University of Alberta in Edmonton. Mackenzie grew up in Okotoks, AB and is passionate about creating and telling stories that entertain, engage and challenge her audiences. Mackenzie is thrilled to be in her first year with Trickster Theatre and is excited to share her love of storytelling with students! Some of her most recent theater credits include; The Devils (Studio Theatre) Way to Go Neil; A New Musical (Edmonton International Fringe Festival), Rhinoceros (Studio Theatre), and Like Yesterday (University of Alberta), Macbeth (University of Alberta), and Weasel (Studio Theatre).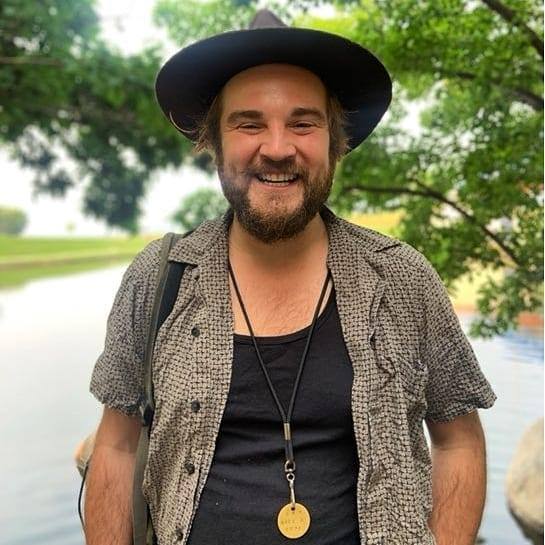 MATT DALE
Matt Dale is a creative writer and performer who has worked and adventured all around Canada. As a graduate of both the Red Deer College Theatre Performance and Humber College's Comedy Writing and Performance programs, he has had the pleasure of developing a fun and fruitful creative practice that only continues to grow. Matt is thrilled to be working with Trickster Theatre and looks forward to creating stories that can spark a lifelong passion for the arts.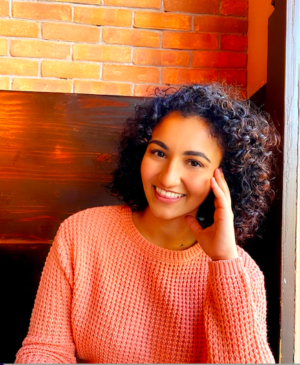 MAYA LAKHU
Maya Lakhu (she/her) graduated with a BA at the University of California with a degree in film and theatre production, specializing in directing, producing and screenwriting. Since graduation, she has had the opportunity to explore her love of acting, while still exploring film and theatre production in Calgary. Most recently, Maya has worked as a stage manager, technical director, and has played the lead in a Bollywood Musical Mystery.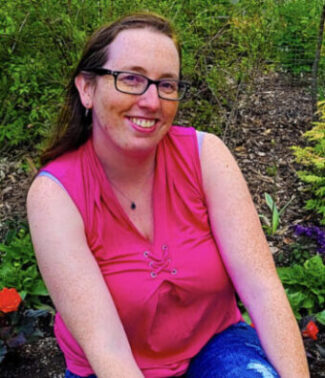 SERENA RAYNER
Serena is a Jill of all trades. Serena went to school for film production and has been working behind the scenes since about 2003. Originally from Kelowna, BC moved to Vancouver to start her career in the film biz around 2003 then moved to Calgary where she got into Iatse 212 in 2005 and worked mainly in Set Dec and got her foot in the door in 2009 for stage productions helping set and and tear down concerts at Saddledome and shows at the Jubilee Theatre. Serena has always had a passion for singing and is working on her own music, as well as doing many background acting roles with her agent in Calgary Alberta. She is working on furthering her career as singer/actress/songwriter anything to do with film, music, the arts, she is very passionate about.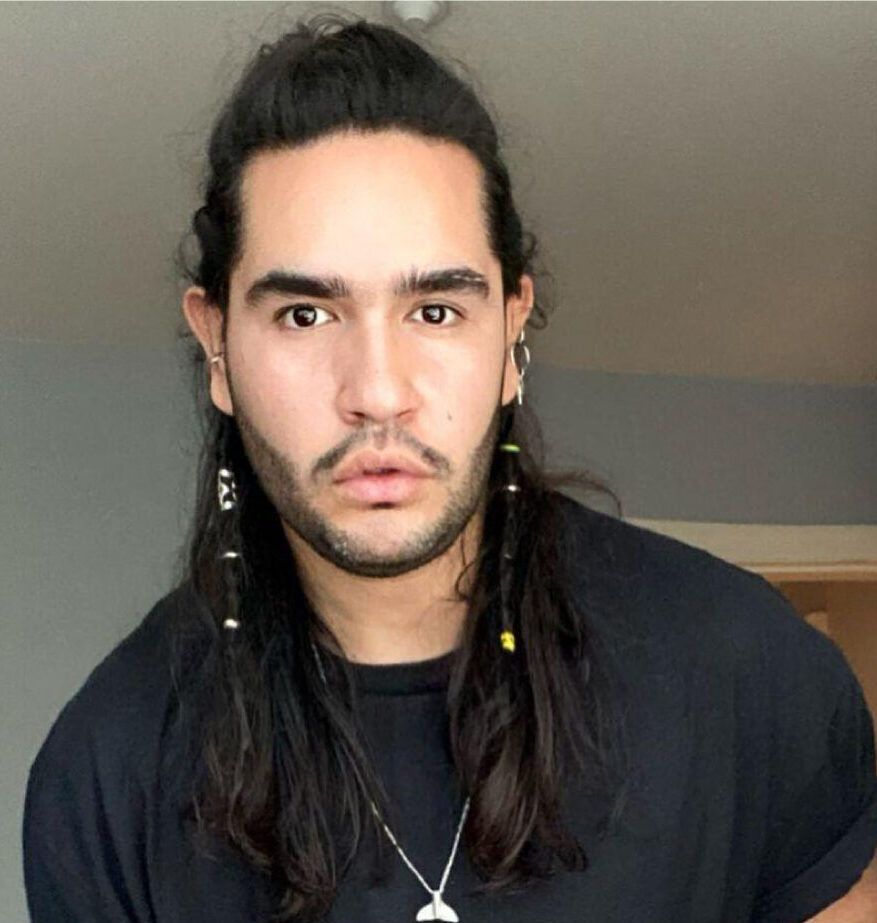 OLIVER DELGADILLO
Oliver Delgadillo is a Mexican actor and singer who studied performing arts for theatrical expression. He has performed multiple musical theater works, is a film actor and also a television actor. He has experience teaching expression and musical theater workshops for children of all ages.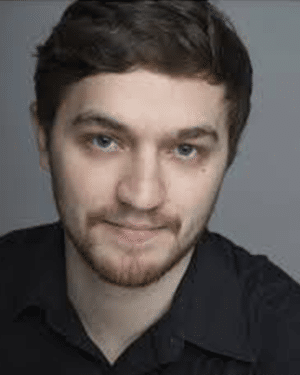 RYAN REESE
Ryan is a Calgary born actor, writer, and theatre producer. He holds a BFA in Performance Studies from the University of Lethbridge, where he had the pleasure of serving as Co-Artistic Director of TheatreXtra, the student operated theatre company on campus. Since graduation, Ryan has performed with several Alberta companies and his plays have been produced in and around Calgary at Theatre BSMT and Sage Theatre's Ignite! festival. Ryan has also won the Alberta Playwriting Competition's Discovery prize back-to-back for his plays Ascending the Blue (2013) and Before the Night Takes Us (2014).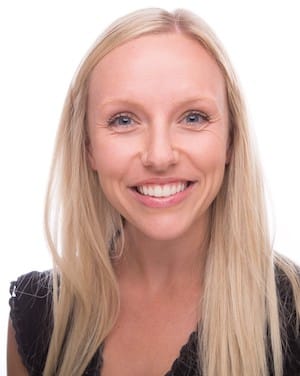 TRUUS VERKLEY
Truus Verkley is an artist and educator who has been working with children for more than 17 years. She has had the pleasure of working with students of all ages! Truus has created and implemented arts education programs in schools in both Calgary and Edmonton and often works as an artist in residence with students. Truus is a graduate of the Canadian College of Performing Arts and the Decidedly Jazz Danceworks Professional training program and she has also performed all over Canada and abroad with shows such as Planet of the Senses (Bahrain, UAE) many seasons with the Edmonton based company Vinok Worldance, 9 seasons of work performing, choreographing and artistic directing with the Fort Steele Follies, and large scale productions such as The Wizard of Oz with Kimberley Summer Theatre.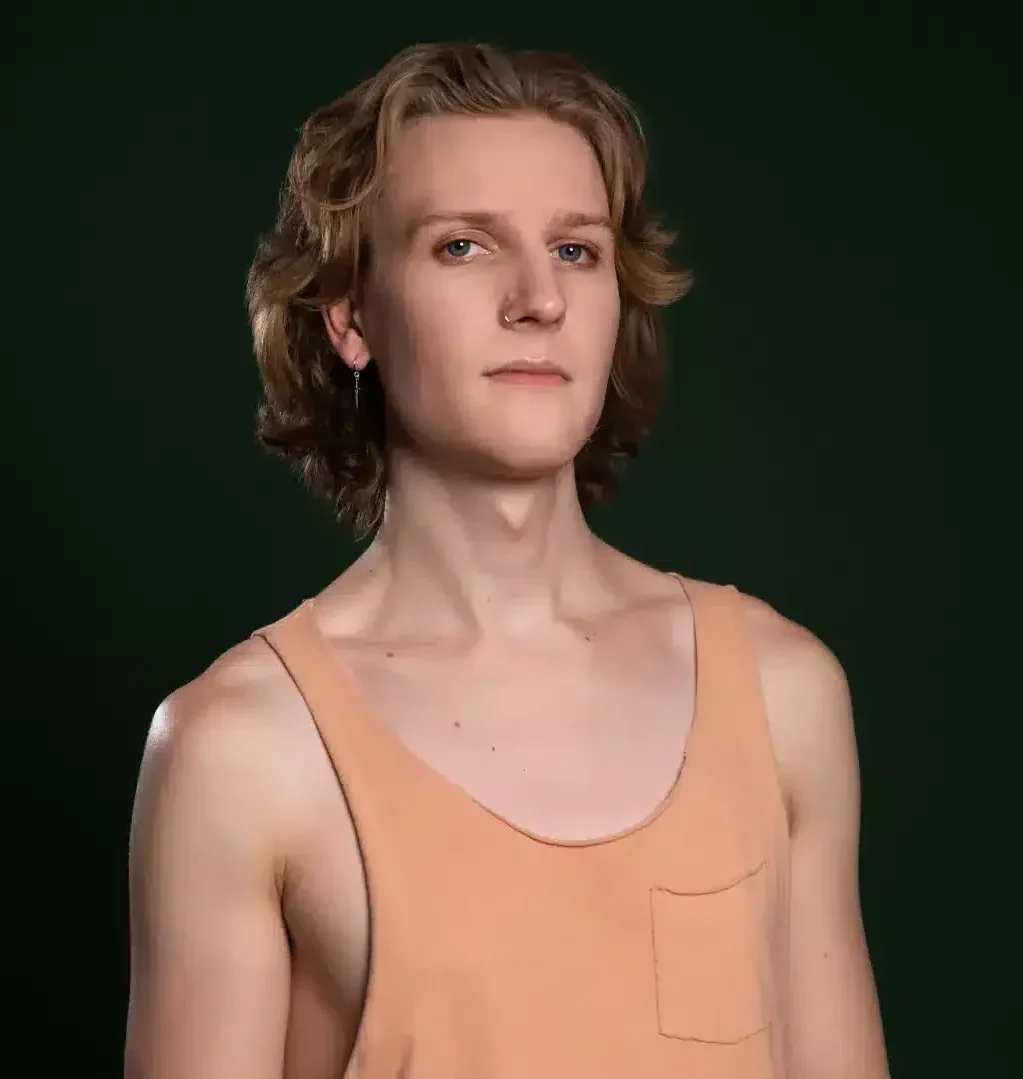 ZAC STROM
Zac Strom (they/them) is a queer theatre artist based in amiskwaciwâskahikan. They are a recent graduate of the University of Alberta's BFA in Acting program, and work around Alberta as both an actor and sound designer. Zac is particularly interested in new and developing plays, and any work that centers queerness. Select performance credits include: The Games of Love and Chance (Primestock Theatre), The Comedy of Errors (Theatre Calgary), The Lobbyists (Azimuth Theatre), Play That One Again (Lunchbox Theatre), and Mary's Wedding (Shattered Glass Theatre). Select sound design credits include: Creature of Habit (Expanse 2023), MINE (RISER 2023), @interWEBBED (HEYwire Theatre), New Mythic Works (Thousand Faces Festival), and The Parade (Honest Bandits Theatre).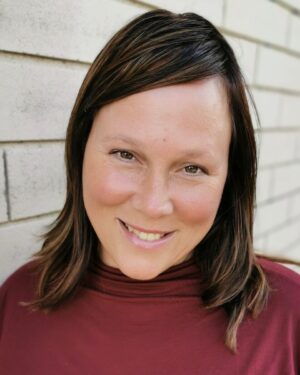 APRIL CRUZ
Montreal born and proudly Canadian, April is an experienced improviser, dancer, singer, radio broadcaster and Mother of two. She's always up for the opportunity of creating anything from scratch. Having played many characters in musical theatre, dinner theatre and on television, her favorite role is on stage collaborating. Being a Trickster is a playful dream come true! She is full of gratitude for the trust and opportunity to create with the Trickster Theatre family.