Trickster Theatre is a not-for-profit organization based out of Calgary, Alberta. We create fun, engaging and effective learning through physical theatre. 
Our journey began in the early 80's when our founders, David and Sheryl Chantler, hit the road to bring a theatre show to schools and festivals across the country. Audiences adored the shows because of their fun, improvisational nature and audience interaction! 
Since that time, we have developed our unique Artist-in-Schools Residency Program. Over the years, we gathered artists to our ranks with different backgrounds and training in a variety of performance styles such as clowning, physical theatre, improv, and dance. As a result of our combined experiences, the company has gained strength and vibrancy. The name Trickster Theatre reflects our clown roots and the fun and innovative process that we have formed over the years. We continue to add new theatre styles and techniques every year.
The company currently has 2 companies touring the province (both live and virtual this season). In the past 30 years we have done more than 1000 week-long residencies.  We have done them in more than 75% of all the communities in Alberta, including over 100 residencies in Indigenous communities. More than 250,000 Albertans of all ages have spent a week creating theatre with Trickster. The company is the largest provider of Artist in School Residencies in Alberta. 
The company is also focused on the creation of theatre based tools for learning, especially in the areas of Science, Storytelling, and Global Issues and we have been involved in Educational Research with the U of C and the Rozsa Foundation. We are proud to have played a significant role in the development of the Arts in Education sector in Alberta.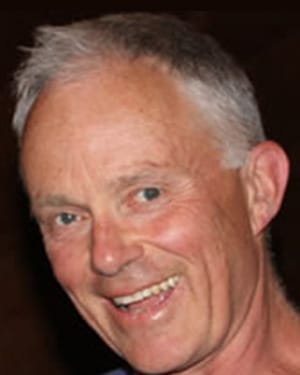 DAVID CHANTLER
Producing Director
David founded Trickster in 1980. Trained in clowning with Tom Cox in Canada, in clowning and mime with Sigfrido Aguilar at the Estudio Busqueda de Pantomima in Mexico, in theatre and actor training with Richard Fowler at the Odin Theatre in Denmark, and improv and movement with David Schein at the Mangrove Studios in San Francisco. David is the recipient of the 2017 Rozsa Award for Excellence in Arts Management, as well as co-recipient of the 2017 Betty Mitchell Award for Outstanding Contribution to Theatre for Young Audiences.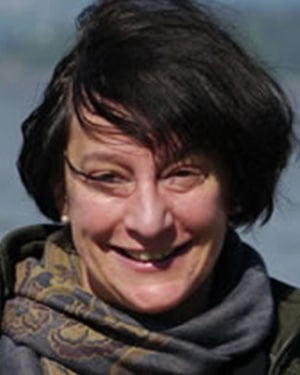 Sheryl Chantler
Co-Founder
Sheryl has been with the company since 1982 and has a dance degree from Scripps College in California. She has trained with Alvin Ailey and Martha Graham in New York, with Richard Fowler at the Odin Theatre in Denmark, and with Whoopi Goldberg in San Francisco. Sheryl is the originator of our version of many of the big physical theatre styles that are so popular with schools – like Black Light and Shadow Theatre. Sheryl is the co-recipient of the 2017 Betty Mitchell Award for Outstanding Contribution to Theatre for Young Audiences.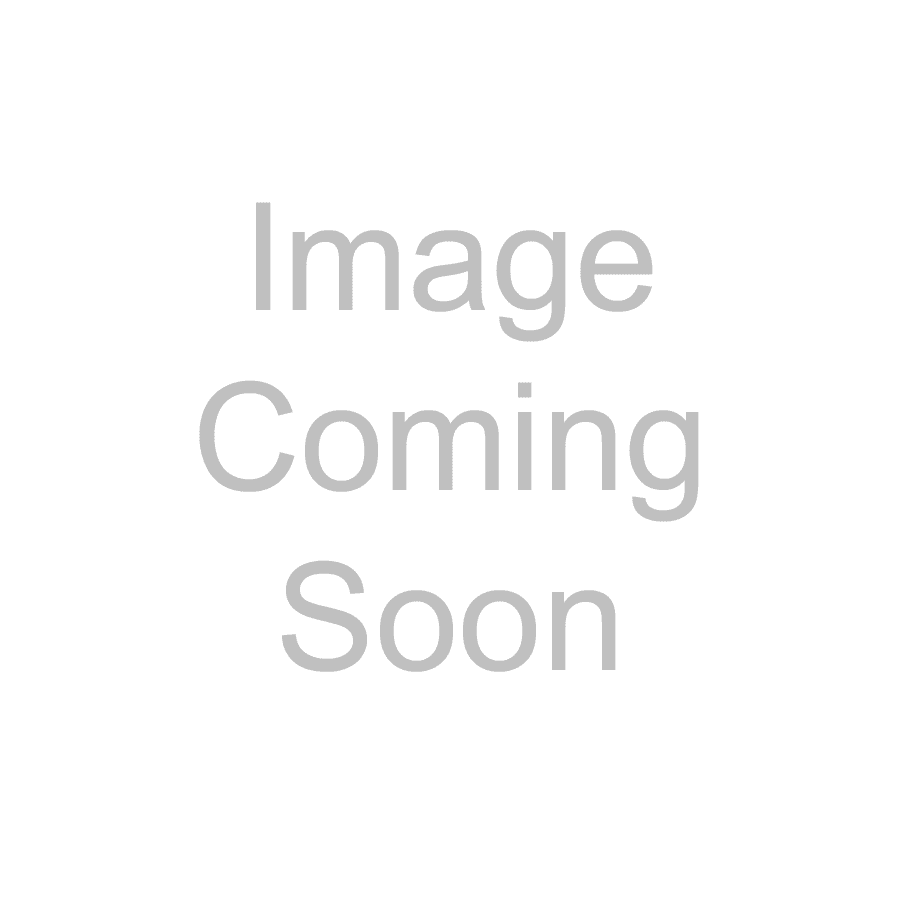 Michelle Kaufmann
OPERATIONS MANAGER
Bio  Coming!
She's great!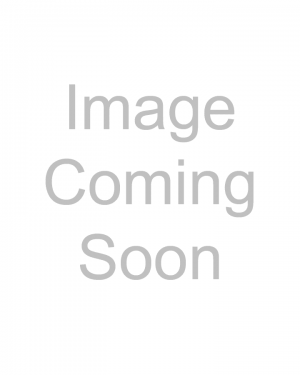 DAunia DEl Ben
Associate Producer
Bio Coming Soon!.
She's great too!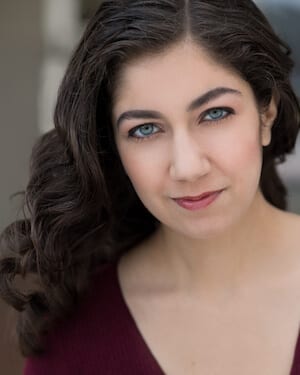 ALECIA PAGNOTTA
Alecia is a Toronto based actor, musician and director. She received her B.F.A in Musical Theatre from Ohio Northern University and continued to study her craft further at the Stella Adler Studio of Acting in NYC. On top of performing Alecia is a classically trained pianist and serves as the resident music director for LiTTLe Theatre Etobicoke. She has recently worked with EmerGENce Theatre as a director, to bring a few plays to life in their annual Fusion festival. Some of her favourite regional performance credits include, The 25th Annual Putnam County Spelling Bee, Charlotte's Web (Dunes Summer Theatre); Sweet Charity, Angels in America: Millennium Approaches, The Pirates of Penzance, Lysistrata (The Freed Center), Antony and Cleopatra, The Two Gentlemen of Verona (Primestock); Train Load of Trouble (Heritage Park Players); It's A Wonderful Life: A Live Radio Play (Oil Lamp Theatre) Vanya and Sonia and Masha and Spike (BrightSide Theatre); Sleeping Beauty: A Traditional British Panto (Globus Theatre).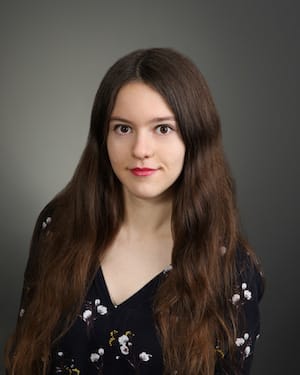 ALEXANDRA LEPAGE
Alexandra Lepage (She/Her) is a French-Canadian actress who is currently in her third year of university at the University of Alberta majoring in Theatre and minoring in creative writing. She has always had a passion for writing since junior high and is thrilled to be part of Trickster Theatre as a storyteller. As a bilingual artist, she has performed in English plays such as Evelyn Strange (Infinite Imagination Theatre) and The Wonderful World of Dissocia (Citadel Theatre) as part of her training in the Young Acting Company program at the Citadel. Some of her credits are from French plays such as Oh mon Dieux!, Une exploration en attendant (L'Unitéâtre), and a complete bilingual play called Pins (L'Unithéâtre). Alexandra can't wait to meet you soon!
ALYSON DICEY
Alyson is an Albertan actor and graduate of the BFA Acting program at the University of Alberta. She has been working with Trickster Theatre since September 2016. Alyson is an artistic associate of Thou Art Here Theatre, a site specific Shakespeare company ran out of Edmonton. Recent acting credits include Kill Shakespeare, Puppet Shows at Freewill Shakespeare in the Park and Much Ado About Nothing (Thou Art Here Theatre), Henry V (Grindstone Theatre & Malachite Theatre) and The Unsyncables (Dammitammy Productions). Thank you for bringing the arts a step closer to schools in our community!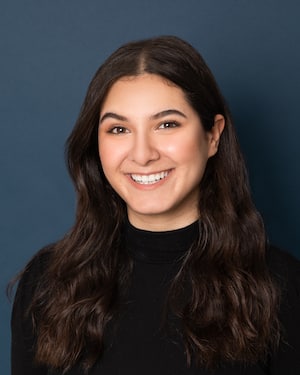 ANA MULINO
Ana Mulino (she/her) is a Venezuelan-Canadian theatre artist based in Alberta. Graduated from the University of Alberta in 2021 with a BA in both Drama and East Asian Studies, she explores many artistic ventures such as acting, improvisation, directing, dramaturgy, and teaching! As she loves discovery and wild, grandiose ideas, working alongside students with Trickster is beyond fun and exciting. Hopefully students will feel the same! Some of her recent credits include dramaturgy for Hold These Truths (University of Alberta), Goodnight Desdemona (Morpheus Theatre), and assistant directing CHANZO for the New Works and Fringe festivals (ReadyGo Theatre).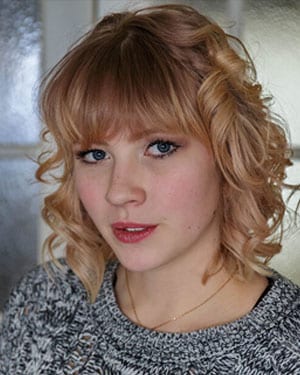 BRE KENNEDY
TECH & SOCIAL MEDIA COORDINATOR
Bre is thrilled to be a part of the Trickster team again for another great season of schools, students, and shows. Based in Calgary, Bre is an actor, photographer, and improviser. Over the years she's worked with many students and schools all across Alberta, with a favourite being going to towns that most people have never heard of before. Through training with Loose Moose Theatre, she's had the privilege of taking part in many TYA shows that Trickster students have seen, those include Cinderella, Sleeping Beauty, The Ugly Duckling, and more. She's excited to work with you soon!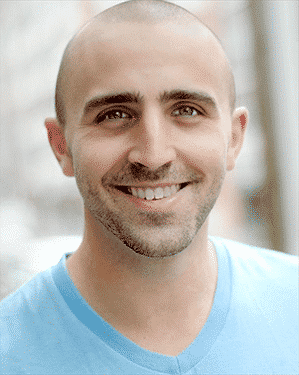 BRENNAN CAMPBELL
Brennan is a theatre and dance artist from Edmonton. He is a graduate of the Grant MacEwan Theatre Arts program and Zen Zen Zo Physical Theatre's internship program (Brisbane, Australia). He has been involved in more than eighty productions on four different continents. Previous work includes writing and directing all ofSmartyPantz Entertainment's live Escape Room experiences (Vancouver, Edmonton, Calgary), assistant directing Pericles for Bard On The Beach (Vancouver), performing with the legendary Butoh dance groupDairakudakan (Tokyo), touring his original plays to nearly every Fringe Festival in Canada, pretending to be a giant moth at Chester Zoo (UK), and playing the corpse of Toby in Lucifer Season 2, Episode 16.
CONRAD LEIBEL
Conrad Leibel (he/him) is a poet, performer, essayist, and musician. He graduated from the University of Victoria with an MA in English Literature and holds a BA in English and Film Studies from the University of Alberta. In addition to his role with Trickster Theatre, Conrad teaches drama with the Foote Theatre School in Edmonton. He is currently completing an after-degree in French Language and Drama Education  at the University of Alberta.
DEEDRA LADOUCEUR
Deedra Salange Ladouceur is a Calgary based Métis artist fascinated with all mediums of storytelling; including acting, singing, podcasting, puppetry, writing and stand-up. Her desire is to gain experience in all platforms of expression, propel Canadian diversity with theatre and inspire self-acceptance. She knows the courage to tell your own story comes at a high cost of vulnerability. Likewise empathy is needed to listen to others. It is her wish to rouse the empathy and courage necessary to allow those stories to come to fruition. She believes we each have our own story to tell and looks forward to not only telling her own, but also helping conduct other stories to the public's eye.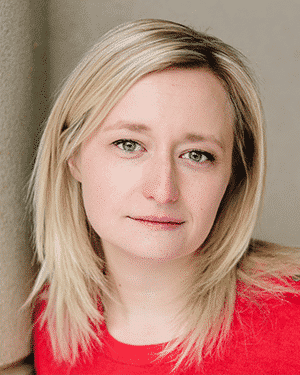 DELIA BARNETT
Delia Barnett has her BFA in Acting from the University of Alberta and a BA Honours in Theatre from Brock University. She has performed across Canada and in New York and New Orleans. Having been a Trickster since 2011- Delia loves creating fun pieces with children around Alberta. She also runs her own Fringe Award winning, Sterling Award nominated, 5 Star, sold out smash- theatre company that tells historical women's stories. Delia also appears on Die Nasty, the live improvised soap opera in Edmonton at the Varscona Theatre. Previous children's theatre credits include: Quest Theatre, Trickstars, Bach Tot's Nutcracker in the Nutshell and ATCO Energy Theatre's Power Game with the Blue Flame.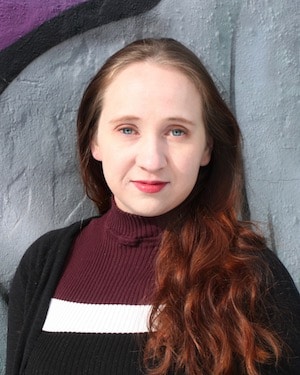 DANELLE WHITE
TECH COORDINATOR
Danelle joined Trickster Theatre in 2019 after completing her training at the School of Creative and Performing Arts (U of C). Danelle has a BFA from the University of Calgary in Drama with a focus on Acting, Directing, Stage Management and Technical Theatre. She has formal training in dance, stage combat, fight direction, and improvisation (long form / short form). Danelle has held teaching positions with StageCoach Theatre, Storybook Theatre and U of C Improv Club. Selected theatre credits include Window (Ghost River Theatre / School of Creative and Performing Arts); Red Hints (Sage Theatre IGNITE! Festival & Inside Out Theatre); Chasing Dragons, The Stronger, Mother Courage and Her Children (School of Creative and Performing Arts); Yonce (ND Theatre).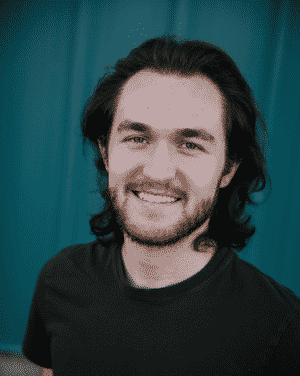 DANIEL PERRYMAN
Daniel graduated from the University of Lethbridge's B.F.A Dramatic Arts program in 2019. He has worked professionally as an actor in both theatre and film since, and even dabbled in stage management and production too. He believes it is a privilege and pleasure to further explore and examine the creativity, intrigue, joy, and above all else, humanity, that is inherent in what Trickster Theatre does for and with youths across Alberta and Canada.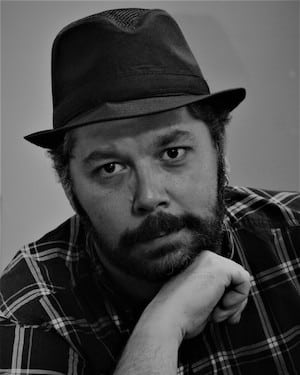 ERIC LAROCQUE
Actor. Chef. Story teller. Father. Eric is an inspiring story teller who brings lots of energy and creativity to everything he does. When he is not acting or telling stories, he can be found in the kitchen creating delicious food for his family to enjoy. Originally from Ottawa, Ontario, Eric has been living in the Edmonton area for over a decade. He has performed in stage productions with the Leduc Drama Society and T.V. commercials for local T.V. channels. Kids get a real kick out of Eric when he tells his stories as he has a real knack for bringing stories to life with his use of character voices and vocal sound effects. Most of all, Eric just loves to have fun and make kids smile.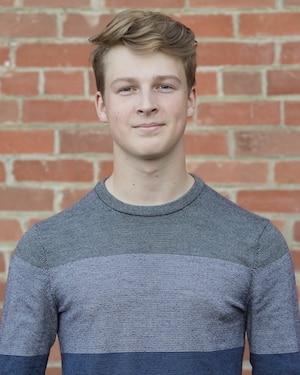 FIONN LAIRD
Fionn is incredibly excited to be a Trickster as he can remember when Trickster Theater would come into his own school to make productions! Hoping to spread the joy he felt, Fionn is hoping to provide students with an exciting, educational experience where they can let their imaginations take control. A performing artist in Calgary, Alberta, He is excited to help students achieve their own performance dreams and introduce them to the wonderful world of theatre, just as Trickster has done for Him, and countless other artists for decades.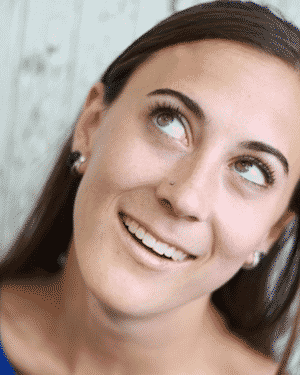 JENNIFER PEEBLES
Jennifer (she/her) is an Edmonton based performer, creator and educator with degrees in both Éducation and Drama. She is passionate about using theatre techniques in education and is thrilled to be able to do so with Trickster Theatre. She has performed for, created with and taught thousands of children around the world including Prague, United Arab Emirates, Italy and China. In addition to her role with Trickster Theatre Jennifer is an Artistic Associate with Kompany Family Theater and the High School Curator for Nextfest. Pre-pandemic (and pre-baby) she was a teacher for St.Albert Public Schools. Selected theatre and film credits include 'Fiddle Cat' (Kompany Family Theatre), Welcome Hamster (Kompany Family Theatre), Une Demande en Marriage (Théâtre des Abandonnées), Mrs.Kowalchuck's Mystical Walking Tour and Darkness Within (Live Feed Picture). Jennifer is honoured to be welcomed into your classrooms and trusted with your time and students.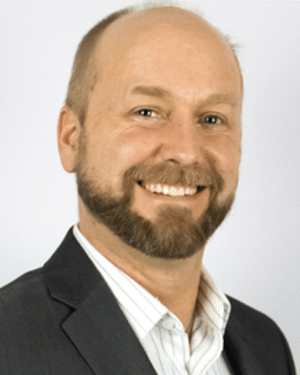 MARK DAWSON
Mark Dawson has been a Trickster Residency Artist for 19 years. Over those years he has worked on hundreds of projects with thousands of students from kindergarten to grade 12. His background as a physical theatre artist and his training at The Dell Arte School of Physical Theatre in Blue Lake California has been an asset to the work he creates with the students, helping to find those memorable moments where the students can shine. He also is a major stakeholder and trainer in Inrol Custom Simulations and Training Services, and as well, owns a small food service venue in Northern BC… why with all that going on does he continue to contract with Trickster when he has the available time? Because the work is so rewarding!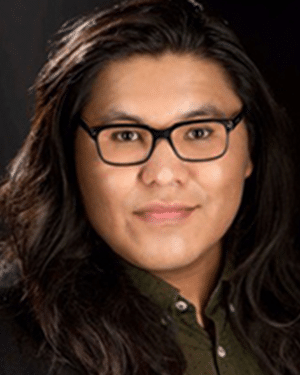 MARSHALL VIELLE
Marshall is an Indigenous actor, director, podcaster, and drag performer from the Kainai Nation in Southern Alberta. He is a graduate from the University of Lethbridge where he received his Bachelors of Fine Arts in Theatre Performance. He is especially interested in using theatre for community development, having been involved in various projects both locally and internationally aimed at using artistic practices to encourage social change. Marshall would like to thank his family, friends, and artistic mentors for their endless love and support. Select acting credits include: Two Gentlemen of Verona, Blow Wind High Water (Theatre Calgary); Dreams, The Caucasian Chalk Circle, Unlimited: A Collective Creation, Sauce for the Goose (University of Lethbridge); March of the Red Coats (The Fort Museum); and The Ugliest Girl Meets Elvis (Empress Theatre).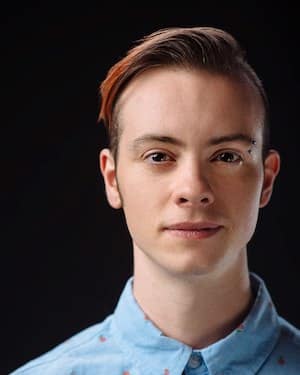 OLIVER BAILEY
Oliver Bailey (he/they) is a graduate from the University of Calgary, and a queer theatre artist based in Calgary, Alberta. He loves acting, playwriting, exploring new creative mediums, and sharing the joys of storytelling. He approaches his creative work with compassionate curiosity, seeking to inspire, empower, and uplift young artists. Acting credits include Crave, The Fairy Queen, antigone lives*, Pierrot's Gender Reveal Party (UCalgary SCPA), Constellations, Much Ado About Nothing (DIY Theatre), and Mythical Creatures (Ignite! Festival).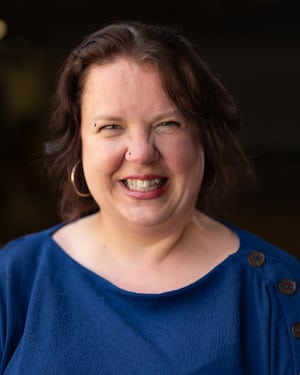 REBECCA BISSONNETTE
A lover of all things art, she both attends as well as performs in anything she can get her hands on that allows her to become immersed in a story. She has her own production company DEPTH Perception Productions, is co-founder of dance company No Big Deal, an arts educator with Sage Dahlia Collective, a radio show host with Sound Sugar Radio and teaches dance wherever she can. She also sings with Not My Circus Singers, is a reporter with Arts Talk, an arts advocate with Muse Canada Inc and an arts educator with both Trickster Theatre and Grindstone Theatre School. Oh, and a bonus – she creates and manages multiple socials and websites for artistic businesses. Rebecca is always looking for ways to use her voice and being an educator is an important piece of that. She has a unique way to address issues that we all deal with, while being honest, sharing her experiences and letting people know they aren't alone. Kids seem to gravitate towards her and she's taught them all, from babies to young adults.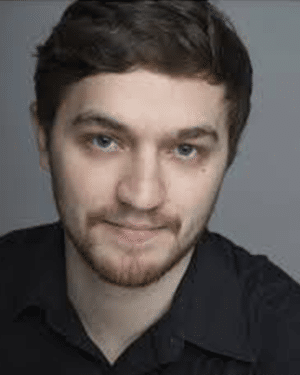 RYAN REESE
Ryan is a Calgary born actor, writer, and theatre producer. He holds a BFA in Performance Studies from the University of Lethbridge, where he had the pleasure of serving as Co-Artistic Director of TheatreXtra, the student operated theatre company on campus. Since graduation, Ryan has performed with several Alberta companies and his plays have been produced in and around Calgary at Theatre BSMT and Sage Theatre's Ignite! festival. Ryan has also won the Alberta Playwriting Competition's Discovery prize back-to-back for his plays Ascending the Blue (2013) and Before the Night Takes Us (2014).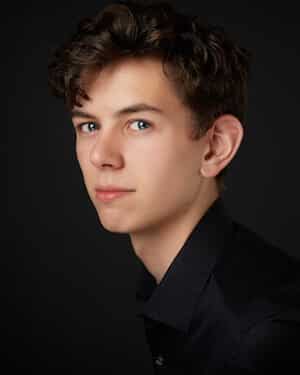 SEAN HAID
Sean is a singer, actor, and stage manager from Calgary. He recently graduated from McGill University in Montreal, QC, with a degree in Opera Performance with a minor in Early Music. In-between semesters he has worked as a Supervisor with Theatre Alberta's Artstrek. Sean also runs workshops in breath and physical practice, co-hosts the podcast 'Are We All Met?', and collaborates in the creation of new operatic and theatrical works. He cannot wait to collaborate with all the fantastic students, schools, and artists that make up the Trickster community!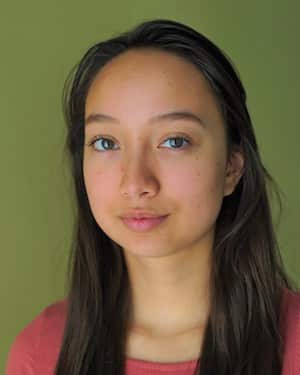 SHANIA LEHMANN
Shania is a Filipina-Polish artist and student from Edmonton. She is working towards her Combined BA/BEd degree as a Drama major and Career and Technology Studies Human Sciences minor. Shania has experience in devised and physical theatre, clown, puppet, voice acting, modern dance, light and sound operating, costuming, directing, and acting. She was recently awarded the Ruth Timms Nishioka Scholarship in Drama and the Luke Jansen Performing and Visual Arts Community Award. Her recent work includes directing Singkil with an all Filipino cast for her 4th year directing final! Shania is grateful to combine her passion for theatre and connecting with youth as a Trickster Artist, and last summer as a Theatre Alberta Artstrek Supervisor. Shania strives to create and share meaningful work with her community, in particular, to bring life to stories that may otherwise be unheard.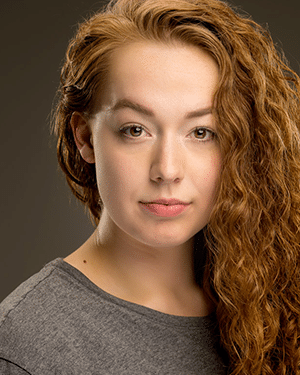 SHEA HEATHERINGTON
Shea Heatherington has been with Trickster for over three years now and has recently moved to Vancouver, BC! Shea is thrilled to continue to collaborate with such an excellent collection of artists and young folks to provide amazing online programs! Shea's passions for movement and community carry into all of her directing, acting, producing and video-editing work. She was the Artistic Associate at Verb Theatre where she assistant directed The Wolves (Verb Theatre & CYPT), co-produced Bliss [the birthday party play] at the High Performance Rodeo, and co-produced the Blue Light Festival. Most recently, Shea was the Associate Director for Verb's A More Sparkling Version of Ourselves. In 2019, she co-directed the smash-hit original, site-specific play called Safehouse in a garage in Kensington. Shea loves sharing the magic of theatre with young people, and has continued her teaching work during the pandemic with companies like Trickster Theatre, Quest Theatre and Calgary Young People's Theatre.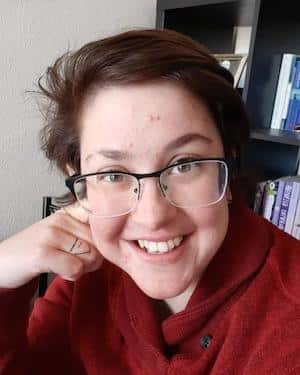 TESSA SIMPSON
Tessa Simpson (she/her) is a writer and performer based in amiskwacîwâskahikan (Edmonton). She is a graduate of the Red Deer College Theatre Performance & Creation program and the Motion Picture Arts program. Over the years she's worked as a video editor, clown instructor, Dungeons & Dragons writer, and more.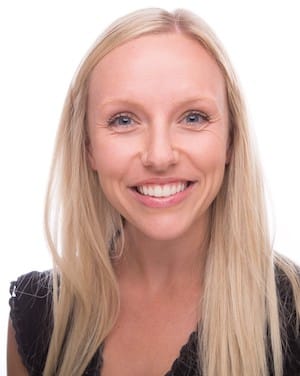 TRUUS VERKLEY
Truus Verkley is an artist and educator who has been working with children for more than 17 years. She has had the pleasure of working with students of all ages! Truus has created and implemented arts education programs in schools in both Calgary and Edmonton and often works as an artist in residence with students. She runs Puddle of Mud Productions – an arts company dedicated to fun-first learning and creativity with a splash. Truus is a graduate of the Canadian College of Performing Arts and the Decidedly Jazz Danceworks Professional training program and she has also performed all over Canada and abroad with shows such as Planet of the Senses (Bahrain, UAE) many seasons with the Edmonton based company Vinok Worldance, 9 seasons of work performing, choreographing and artistic directing with the Fort Steele Follies, and large scale productions such as The Wizard of Oz with Kimberley Summer Theatre.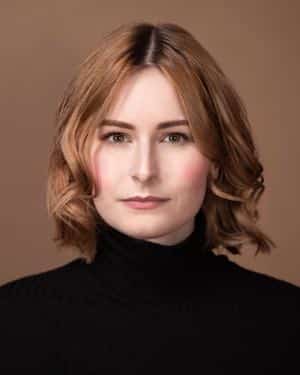 VICTORIA SKOROBOHACH
Victoria is an Edmonton based artist and a graduate of the Theatre Arts program at Macewan University who loves everything creative. She is also a certified Early Childhood Educator and loves to share her passion for storytelling and the arts with young people and is thrilled to have the opportunity to do so with Trickster. She currently also teaches theatre, dance, and music with Puddle of Mud Productions. Selected theatre credits include Love and Information (Macewan University), Sister Act (Macewan University), The Robber Bridegroom (Chimera Theatre) and Urinetown (Grindstone Theatre).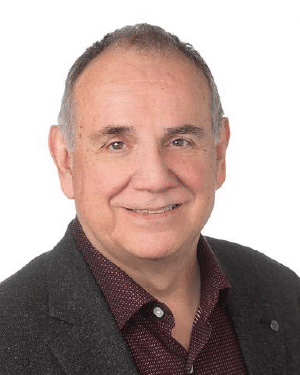 FRAN MUNOZ
VIVIA DIGITAL FILMS
Having over 40 years of technical, management and executive experience in the information technology industry prior to becoming a filmmaker, Fran brings an interesting perspective on storytelling in the field of digital imaging and video production. Fran is a co-founder of Vivia Digital Films, a video production company serving Southern Alberta producing corporate promotional films, documentaries, and short narrative films. With over 10 years as a filmmaker on hundreds of projects, Fran is experienced in all aspects of production; from script development and production planning, to directing and principal photography, through to post-production editing, audio processing, colour grading, VFX compositing, final finishing and delivery. He has conducted workshops and presented to professional associations, sharing his in-depth understanding and experience in every facet of film production.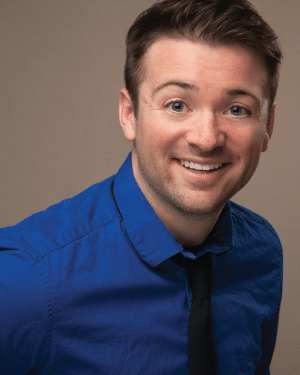 JEREMY MASON
PLAYWRIGHT & PRODUCER
Jeremy is a playwright, director and arts administrator who has produced over 50 productions, as General Manager and Artistic Director of New West Theatre and most recently as Producer at Ghost River Theatre. He is an award-winning playwright and has had his plays produced by professional, semi-professional, and educational organizations. His plays have been seen across western Canada as well as Santiago, Chile and Abu Dhabi, UAE. Jeremy's play Front Line was workshopped as part of Lunchbox Theatre's 2014 Suncor Stage One Festival and Ty Rex: King of Third Grade was a co-winner of the inaugural StoryBook Theatre National TYA Playwriting Competition in 2016. Jeremy served on the board of Theatre Alberta from 2012-2016, including 3 years as President. Currently Jeremy is the Director of Operations and Strategy for Kidoodle.TV, a kids-focused streaming service.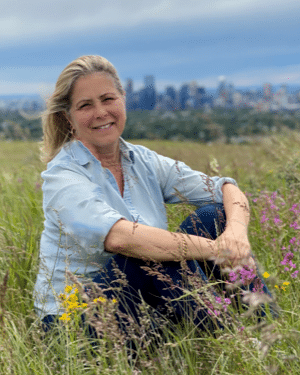 JULIE BARTON
FINE ARTS TEACHER – CBE
Julie Barton's passion for art, artists and art making can be traced back to the early 80's where she worked as an intern in Soho, NYC, where she spent significant time supporting artists, curating, and trying to make sense of performance art as it emerged. As a Learning Leader in education, she specializes in teaching art and humanities. Prior to this she was the Fine Arts Specialist, Off Campus and the Fine and Performing Arts Specialist for Calgary Board of Education where she co-created learning opportunities for students, professional development for teachers and prototyped arts education with a number of arts organizations throughout the city. She represented the 'arts' on the Alberta Education's Curriculum Rewrite team. She has led, consulted with and served on a number of arts advisories, boards, task forces and committees to imagine, create possibilities and grow the arts. She believes we learn best when we can construct and share our knowledge learning in, through and about the arts.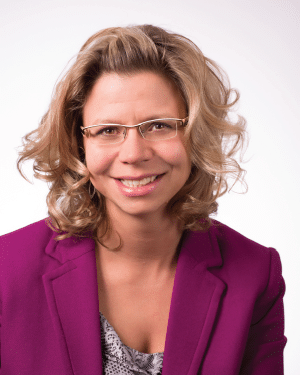 MICHELLE VERBURG
ON-LINE LEARNING CONSULTANT
A people development and organizational effectiveness practitioner, Michelle has a decade of experience working in the leadership and professional development field. She holds a Masters degree in Learning and Technology from Royal Road University, as well as a Human Resources Management Certificate from the University of Calgary. Michelle's passion is to co-create meaningful, results oriented, learning solutions for leaders and professionals. She recognizes how effective teams and efficient processes (infrastructure) are vital to ensure the successful execution, and sustainment, of learning and development strategies. From Michelle's perspective, the purpose of learning is to grow and that creative learning-design fosters human engagement, growth, and connection. She values designing creative, practical, beautiful learning that cultivate the capacity in others.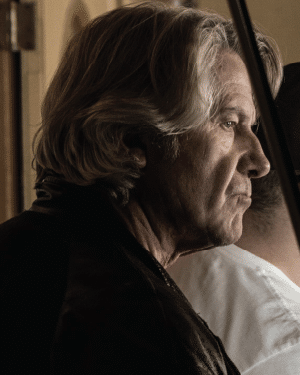 MURRAY ORD
ALBERTA FILM ENTERTAINMENT INC
Murray's career in film, television and entertainment spans over 35 + years in every aspect of the Industry including acting, production, directing, co-producing, development and financing. From 1996 to 2001, Murray was President of The Alberta Film Commission. He was a partner in Alberta Film Entertainment, where his co-producing credits include Brokeback Mountain for Focus Features, The Assassination of Jesse James by the Coward Robert Ford for Warner Bros., The Ron Clark Story for Hallmark, Santa Baby l & ll for ABC Family and The 19th Wife for Sony Television. Murray is a member of The Director's Guild of Canada (DGC), The Association of Canadian Television & Radio Artists (ACTRA) and a recently retired Director on The Board of The Calgary International Film Festival (CIFF). Murray was the 2013 Recipient of 'The David Billington Award' for his incomparable dedication and contribution to the growth & sustainability of Alberta's Film & Television Industry.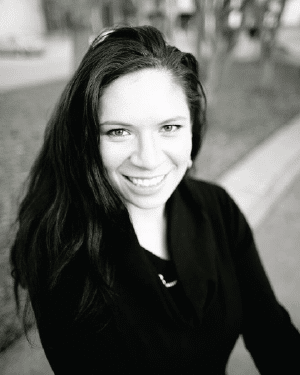 SHALOME HOPE
INDIGENOUS CONSULTANT
Shalome Hope, Cree, Thunderchild FN, uses she/her pronouns, is an artist, Metis cultural dancer/performer, a mother, de-colonizationist, Indigenous language advocate, mobilizer for Indigenous Midwifery, and anti-racism activist. Alongside educational and consulting work, Shalome's work in film began in 2009, locally, and currently works internationally to tell and retell stories through the arts. 2018 marks Shalome's theatre debut and inception into Trickster Theatre Company. Other work includes modelling at Otahpiaaki; Indigenous Fashion Week, Metis Jigging workshops/performances, and curriculum design at Mount Royal University. Things to look forward to include co-instructing an Indigenization/right-relations course at MRU and most importantly, raising her children to be happy, healthy, strong and conquering.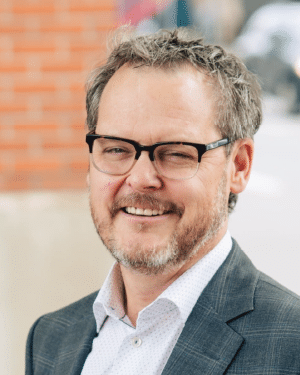 VINCENT DUCKWORTH
VITREO GROUP
Vincent is a leading voice in the nonprofit sector. He is chief marketing officer and a founding partner with ViTreo Group. Vincent is Canada's leading authority on philanthropic naming. He has a mechanical engineering degree from the University of Alberta and is a Certified Fund Raising Executive (CFRE). Vincent curates a widely read weekly recap of important sector news and he is also the host of ViTreo's Braintrust Philanthropy podcast, now in its fourth season. Vincent and his wife, Christine, have three children, Jack, Ethan and Allison.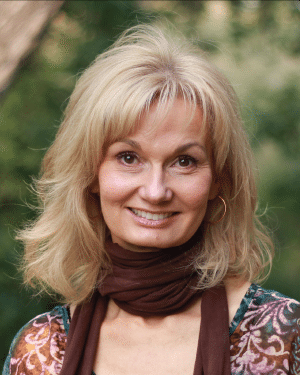 WILLOW BRÔCKE
BRÔCKE AND ASSOCIATES
Willow Brôcke is the President of Brôcke & Associates Psychological Consulting. She also works with the University of Calgary, Haskayne School of Business, in the role of Adjunct Faculty teaching leadership and teamwork skills in multiple faculties and programs, including the Cumming School of Medicine, the Master of Business Administration and Executive Education and Rosza Art's Management Program. Ms. Brôcke holds a Master of Educational Psychology from the University of Victoria, is a Certified Practitioner through the International Association of Public Participation, and a Fully Certified EMDR Practitioner through EMDRIA. Ms. Brôcke has been the recipient of a Research Grant from the Arnold Gold Foundation for Humanitarianism in Healthcare, and the Alberta Mental Health Award for Practice Innovation.